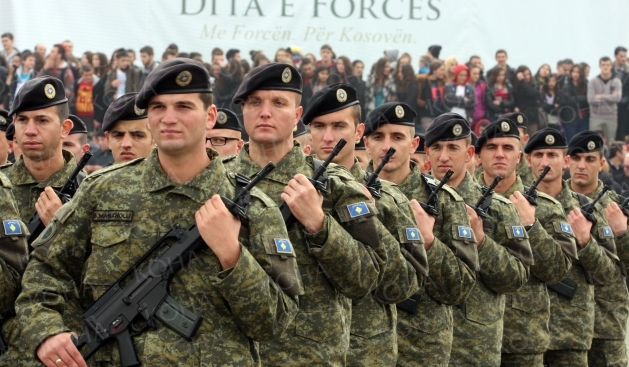 Pristina, July 24, 2013
NATO authorities declare that Kosovo Security Forces will preserve the current status for another two years, although the declarations of Kosovo officials propose a change of the mission in January of 2014.
"With full operational capacities, but with the same mission, Kosovo Security Forces will continue to serve at least for another two years. So far, nobody has discussed a time period about the change of the KSF mission", said the spokeswoman of NATO, Oana Lungescu.
According to her, there will not be any proposal or step to be taken for the change of KSF mission without the consent of NATO.
"Minister of KSF, Agim Çeku has declared that the changes will be made only after they have been presented to its NATO partners", said Lungescu.
Meanwhile, authorities in Pristina do not talk about deadlines.
"The review of the strategic sector of security is underway. The proposals that come out of this review will be presented in the form of a recommendation to the government of the country. They will be ready at the end of the year or beginning of next year", said the Director of the Department of Information at the Ministry of KSF, Ibrahim Shala. According to him, the recommendations are predefined.
The law on KSF provides a full review of its mandated no earlier than every five years from the enactment of law. /ibna/