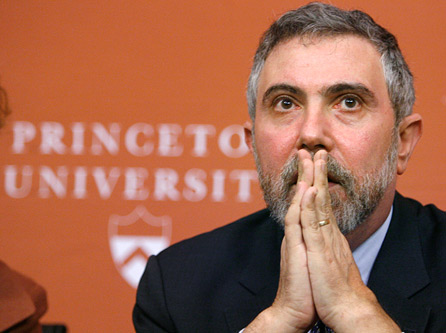 Athens, June 26, 2015/ Independent Balkan News Agency
By Spiros Sideris
With a fierce article on the position of the lenders, Paul Krugman intervenes in the most dramatic moment of the negotiations on the Greek crisis, saying harsh truths about the IMF and Europe.
The Nobel laureate economist directly denounces the creditors that they are trying to "dictate domestic policy", he accuses them of "resounding failure" in their predictions, asks if "the goal is to defeat SYRIZA" and warns that "if a Grexit eventually happen it will be because lenders, or at least the IMF wanted it to happen".
The entire article by Paul Krugman:
I have stayed quite quiet on the issue of Greece. I did not, you see, wanted to scream Grexit in front of so many people. But when one hears the information from the negotiations in Brussels, one has to say something, and that is: what do the creditors think they're doing and especially the IMF?
These negotiations are supposed to relate to the targets for the primary surplus and then some debt relief that will prevent the endless future crises. And the Greek government agreed to high enough primary surpluses, considering that the budget would have a huge primary surplus if the economy was not in such a great recession. But lenders continue to reject the Greek proposals on the grounds that they rely too much on taxes and not enough on spending cuts. So then continue playing the dictation of domestic policy game.
The supposed reason for the rejection of the proposals, which are based on taxes, is that they will undermine development: the right answer to this is: are you joking? Those who have failed miserably to see the damage that austerity was going to bring, now give lessons to other on development? Moreover, concerns about growth are all on the supply side, in an economy which operates at least 20% below its potential.
Ask the people of the IMF and they will tell you about the inability to speak with SYRIZA, for their annoyance over its antics etc. But we're not in high school here. And this time is the creditors, far more than the Greeks, who keep changing the rules. What happens then? Can it be that their the goal is to vanquish SYRIZA? Is it to push Greece to a destructive, as they believe, bankruptcy, to make an example for the others?
At this point it's time to stop talking about a Graccident. If a Grexit does happen it will be because the lenders, or at least the IMF wanted it to happen.