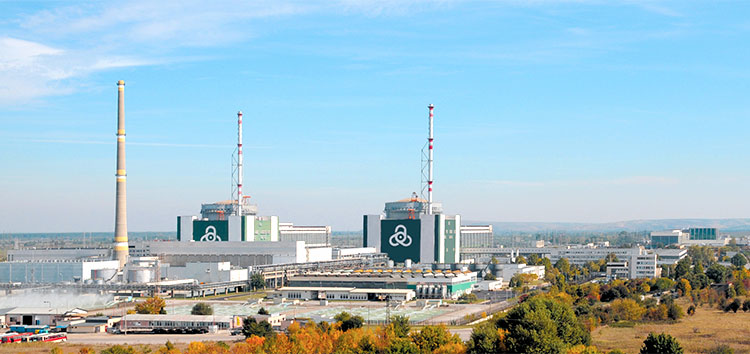 Upon completion of the latest upgrades at the Kozloduy Nuclear Power Station, trials have been scheduled for the 13th and 14th of July, in order for the system's readiness under increased power conditions in various modes to be confirmed.
During the tests in reactor 5, the power will be initially limited to 60% and then to 40%.
On July 14th, the turbocharger will be shut down for several hours and then will be re-energized.
It is noted that a similar test was carried out in 2017 in the sixth reactor, which currently operates at a full power of 1,040 MW.
It is added that the Kozloduy Nuclear Power Station is located 200 km north of Sofia and 5 km east of Kozloduy on the Danube River, at the Romanian border.
It constitutes the only nuclear power station in Bulgaria and the largest one in the region.
The reactor's construction specifications provide an earthquake resistance of up to 7 turns.
Two reactors can be found in the Station mention above, with a capacity of 1,000 MW each.
Reactor 6 is a pressurized water reactor.
It is recalled that on 15 July 1966 Bulgaria signed a cooperation agreement with the Soviet Union, and the first station's construction began on 6 April 1970.
In 2004, the country's Government, in order to meet its accession requirements in the EU, shut down two of the reactors, 3 and 4, operating at a power of 440 MW.
In 2009, however, Bulgaria requested from the EU the re-operation of the two reactors.
In October 2010 cracks in one of the reactors were detected during operations, but there was no leakage of radioactivity, while in May 2011 cracks were detected in reactor 5's control rods.
In March 2011, following the fierce earthquake in Japan and the explosion at the Japanese nuclear power plant Fukushima 1, an "Endurance Test" was conducted on its reactors by the IAEA./ibna