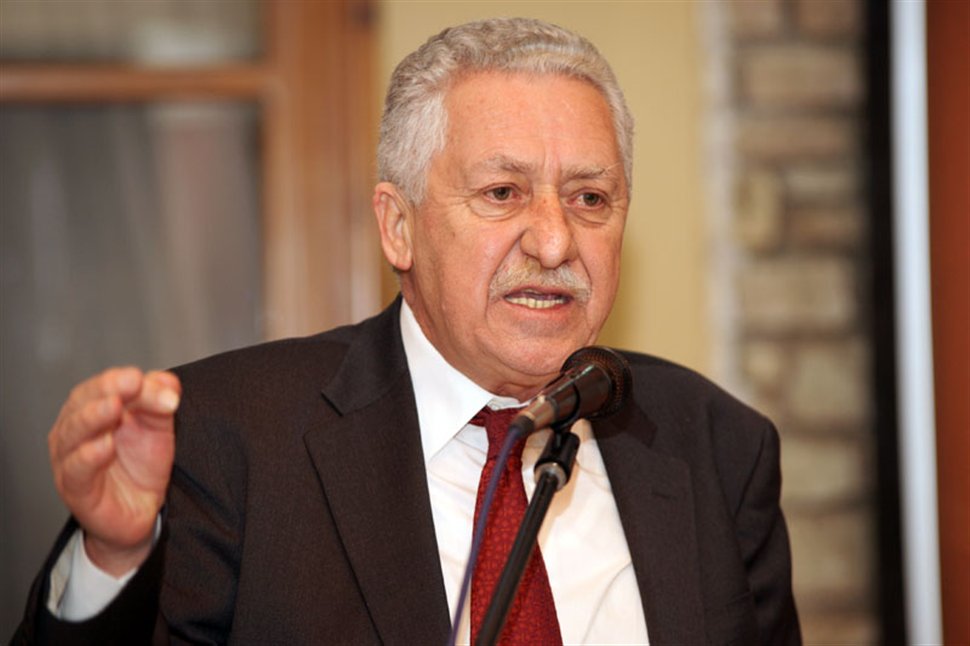 By Spiros Sideris – Athens
The political vortex opened by the bribery accusations of MPs made by SYRIZA is now spinning out of proportions, ahead of the election of the President of the Republic.
Fotis Kouvelis comes to take part in the extreme dispute against the government and the main opposition, with his speech in the House, saying that "a big part of the political system" is "bound with business interests… and have a 'give-and take' relationship under the table".
"The legislative initiative of the government does not solve the problem, since there is a big part of the political system is bound to economic interests", said the president of DIMAR, with his intervention in the Plenary discussion for the bill on the funding of political parties.
Kouvelis stressed that a limit must be set to the expenditure of political parties, otherwise "the way for bribes under the table will remain open", to add that wondering "if the party loans are being paid or if they are 'red' and refinanced by the banks themselves".
"We must not allow the devastating argument that the MP is synonymous to bribery", Kouvelis concluded.
Earlier, the secretary of SYRIZA's Parliamentary Group, Nikos Voutsis, asked that the loan arrangements the two major parties have made be made public, with Interior Minister Argyris Dinopoulos answering that "whatever loans the New Democracy has taken, has done so with transparent and serves them as does all its other debts".