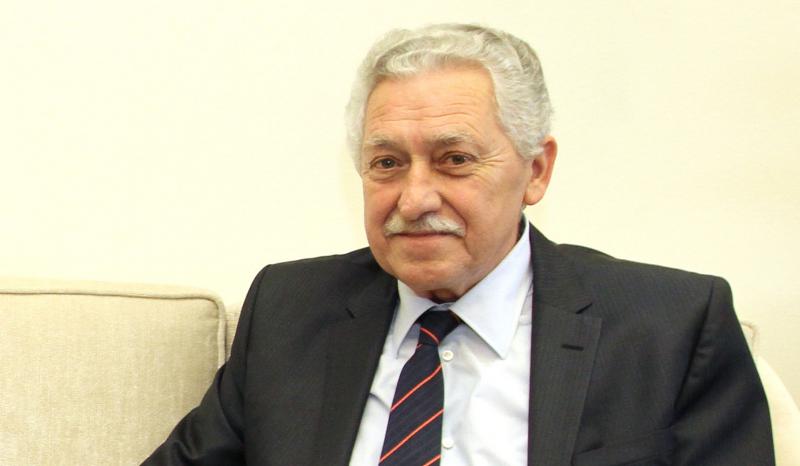 Athens, May 17, 2016/Independent Balkan News Agency
By Spiros Sideris
Fotis Kouvelis left open the possibility of his participation in the government, making it clear, however, that there has not been any such discussion.
"I have made absolutely no discussion with government officials for my participation in the government", Kouvelis said, adding that should such a proposal be made to him he would discuss it.
Speaking in Parapolitika 90.1, Kouvelis revealed that he spoke with Prime Minister Alexis Tsipras for the Eurogroup and evaluation, a month ago.
Indeed, he expressed the belief that the first evaluation will close in the next Eurogroup.
Attempts for the continuation of the dialogue in center-left continue
Dimitris Tsiordas of The River and Yannis Datseris of PASOK are trying to get the dialogue for a united center-left back in track after two days of bickering and were seen having lunch together in downtown Athens.
Tsiodras and Datseris are two of the 15 party members who make up the "Committee for Positions and Dialogue for progressive reforms" for the convergence of the political bodies and the center-left actions. Information indicates that the meeting took place at the instigation of the leadership of their parties, to continue efforts for the big center-left which will include The River.
However, the debate on the center-left came close to collapsing after the controversy between Fofi Gennimata and Stavros Theodorakis as to… who invited whom to the Congress of the Democratic coalition held last Saturday.