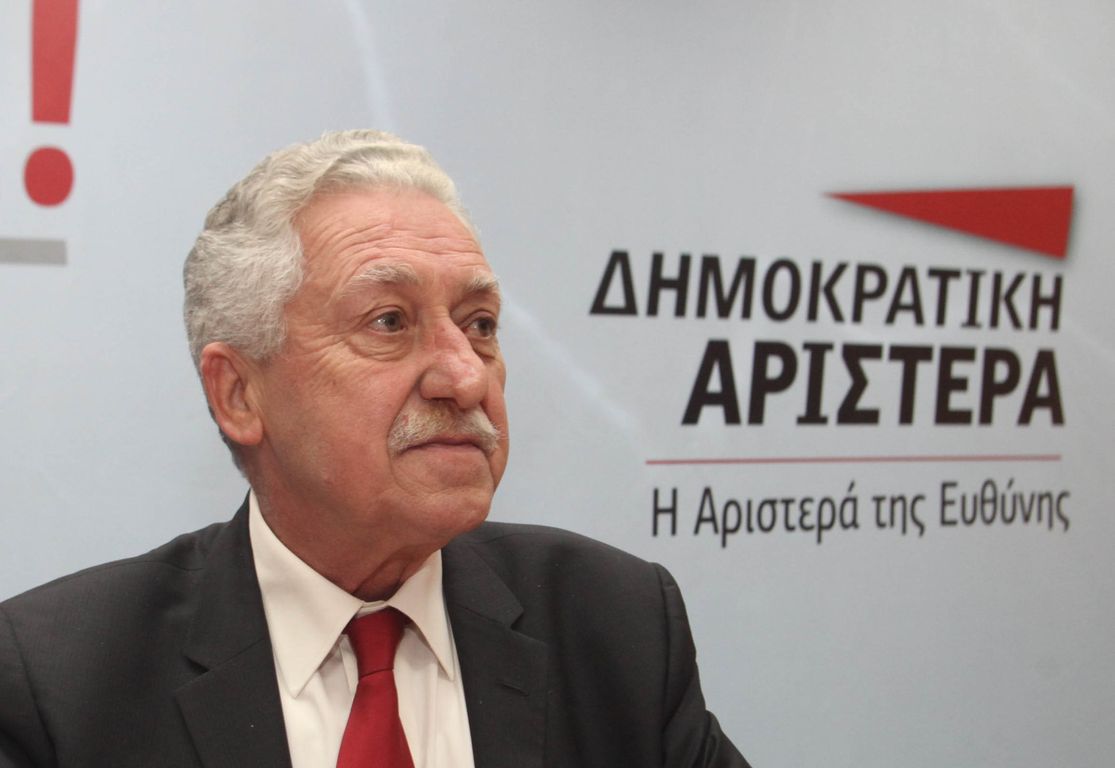 By Spiros Sideris – Athens
Fotis Kouvelis has neither been inquired nor has he received a proposal to be a candidate for the Presidency of the Republic, as he assured, according to reliable information from members of the Executive Committee of DIMAR and the Parliamentary Group of the Party.
Reports from AMNA say that Mr. Kouvelis stressed that the issue will be decided at the appropriate time and in accordance with the political situation and dynamics at that specific moment. However, he left open the possibility to say "yes" in such a proposal, since he hinted that it is something that would interest him.
Moreover, a joint meeting of the Executive Committee and the Parliamentary Group of DIMAR took place on Thursday, in order to approve the positions and the timetable for the party's congress, which will take place in mid-September.