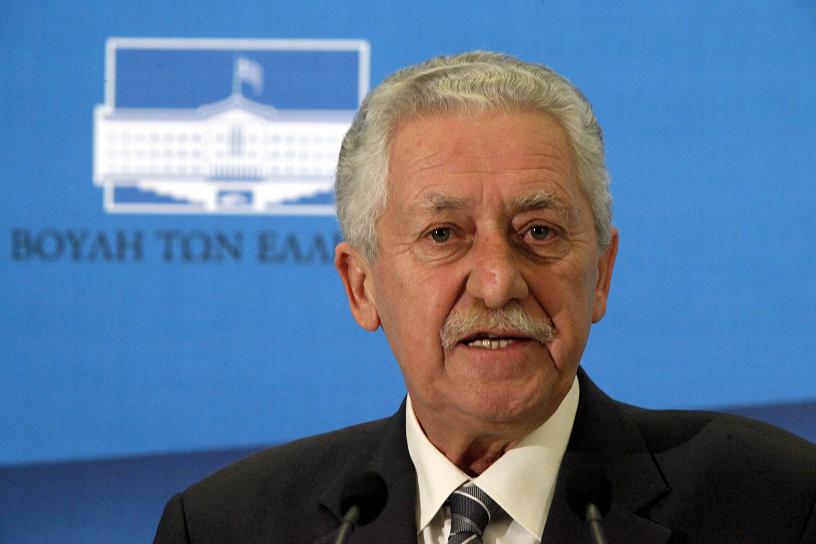 By Spiros Sideris – Athens
President of DIMAR, Fotis Kouvelis, visited the Governor of the Bank of Greece, Yannis Stournaras, accompanied by party officials. The meeting requested the leadership of DIMAR, so as to be briefed on the strength of the banking system after the stress tests, as well as the market liquidity measures, and the new relationship with lenders as negotiations are at a crucial stage.
"Mr. Stournaras informed us about the state of the banking system, and what we have supported and suggested is that banks, after the successful outcome of the stress tests, must strengthen the liquidity and financing of businesses and citizens", said the chairman of DIMAR, after the meeting, adding that Greek banks owe to cover the margins and seek their profitability in their own investment processes, but also in their own consolidation, as the major problem is that the market woes and groans from lack of funding.
Kouvelis reiterated the position of his party that "the so called oligopoly of the banking system must cease to exist in our country ", stressing that "it is necessary to have the unimpeded, without the presence of significant constraints, presence of other financial institutions in the banking market beyond the four systemic banks, to enhance development".
On the issue of the EUR 11.4 bn., Fotis Kouvelis stressed that "DIMAR argues that it should be, in any case, the "cushion" that would enable them to support investment processes, but also to address issues that concern the wider economic situation of the country".