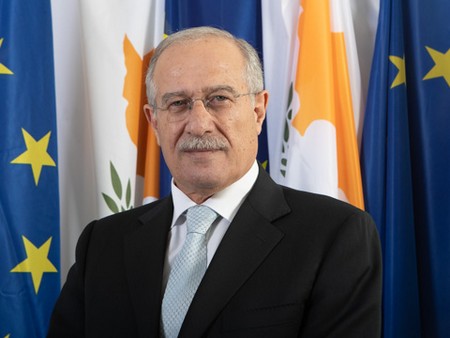 Government Spokesman of Cyprus Kyriakos Kousios issued a written statement regarding the European Council Summit.
The Government Spokesman states: "Today's meeting of the European Council in Brussels began with speeches by the President of the Republic Mr. Nicos Anastasiades and the Prime Minister of Greece, Mr. Kyriakos Mitsotakis, who referred to the illegal actions and threats of Turkey, as well as the attitude the European Union is called upon to adopt.
The President of the Republic, during his speech, stated that "the appeasement approach towards Turkey was tried and failed. We need to translate statements of solidarity into action." He stressed that, as long as the Turkish provocation continues, we cannot agree to initiatives that oppose or erode the unanimous decisions taken by the European Council.
President Anastasiades called for the extension of EU sanctions against natural and legal persons involved in Turkey's illegal drilling operations in the EEZ of the Republic of Cyprus. He also called on the European Council to support the decision already taken by the Foreign Affairs Council to prepare a bundle of additional measures to be imposed on Turkey.
The President of the Republic briefed in detail on the illegal actions of Turkey in the Eastern Mediterranean, noting that the developments are worrying. Regarding the Cypriot EEZ, he referred to the issue of a new NAVTEX, which extends Turkey's illegal activities within the Cypriot EEZ. He also referred to Turkish threats to conduct explorations inside the Greek continental shelf, as well as to Turkey's military involvement in Syria and Libya.
Indicative of Turkey's lack of respect for the principles advocated by the EU is, as the President of the Republic pointed out, the recent example of the conversion of Hagia Sophia into a mosque.
Following the speeches of the President of the Republic and the Greek Prime Minister, the European Council unanimously accepted the proposal of the President of the European Council Charles Michel to convene a special session in September to discuss the strategic relationship between the European Union and Turkey, in the light of in the Eastern Mediterranean and Turkish actions". /ibna