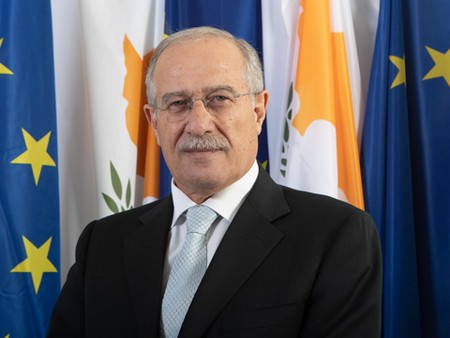 We should treat politicians and parties with respect and dignity, said Government Spokesman Kyriakos Kousios today, noting that everyone should contribute to consolidating principles and decent behavior.
Speaking to reporters after his meeting with EDEK President Marino Shizopoulos at EDEK's Offices, Kyriakos Kousios said, "It is a great pleasure to have met today with EDEK President and members of EDEK's leadership.
We discussed current political issues, exchanged views on this, and also focused on how both the Government and political parties would tackle the issue of the decent presence of politicians and parties in our country.
We have fully agreed that we should all contribute to the consolidation of principles and decent behavior, and look forward to a good cooperation with both the President and the leadership of EDEK, as well as with a representative of EDEK".
Asked if referring to decent behavior he means the Government's attitude towards the opposition or vice versa, Mr Kousios said that "I start with the Government, which I represent. We must treat politicians and parties with respect and dignity, and we, and myself, must recognize the need for the opposition to exist and be respected.
So recognizing these should be decently positioned, avoiding name calling and high tones, and limited ourselves to the facts or evaluation we are doing. And I believe, and with the contacts I have had with the other parties, this is generally acceptable, and I hope we can have a positive development on this"./ibna