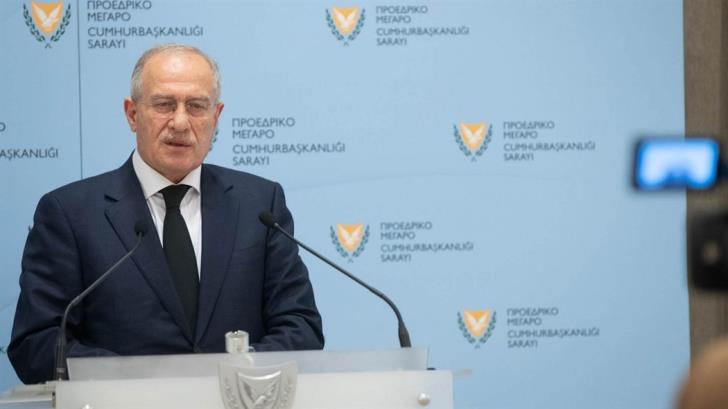 Our partners in the EU must realize that Mr. Erdogan will not comply simply with requests, said Government Spokesman Kyriakos Kousios earlier in the afternoon.
Speaking to reporters at the Deryneia roadblock, where Famagusta residents protested against Turkey's illegal actions in the besieged city of Famagusta, the spokesman said that "the Famagusta people, but also the entire Cypriot community, are witnessing with sadness, but also indignation the actions of Turkey and its inhabitants in Cyprus.
We are anxiously watching the planning of Turkey and we are concerned for the future of this place, because our intention is to reunite our island through negotiations, through creative talks based on the decisions of the Security Council and the UN resolutions, the agreed solution guidelines, but also upon the main basis of EU principles and values.
As the National Council has unanimously decided, we are ready to come to the negotiating table, but not under faits accomplis and threats.
The government has not remained idle. On the contrary. From the very first moment, we have been on our toes at all levels, and we continue our activity.
"The President of the Republic is raising the issue of Turkey's new actions before our European partners, and will discuss the issue at the forthcoming European Council; our demand will be the cessation of illegality and the resumption of talks".
Asked what message he would like to send to the Famagusta people, both as a Famagusta native and as a Government Spokesman, Mr. Kousios answered "solidarity, composure and militancy. Claiming what belongs to us, our fathers and our children. Homelands should not be erased; we should fight, but there is a key to this effort: united".
Asked what we could expect from the European Council, the Representative stressed that "the issue will be discussed at the forthcoming European Council, where the President of the Republic will inform our partners and pose raw questions. How did the grace period and the requested diplomacy work? Can Turkey be tamed by words alone? Has Turkey heeded the calls of the European Council and the presiding country? So our partners need to realize that Mr. Erdogan will not comply simply with requests". /ibna