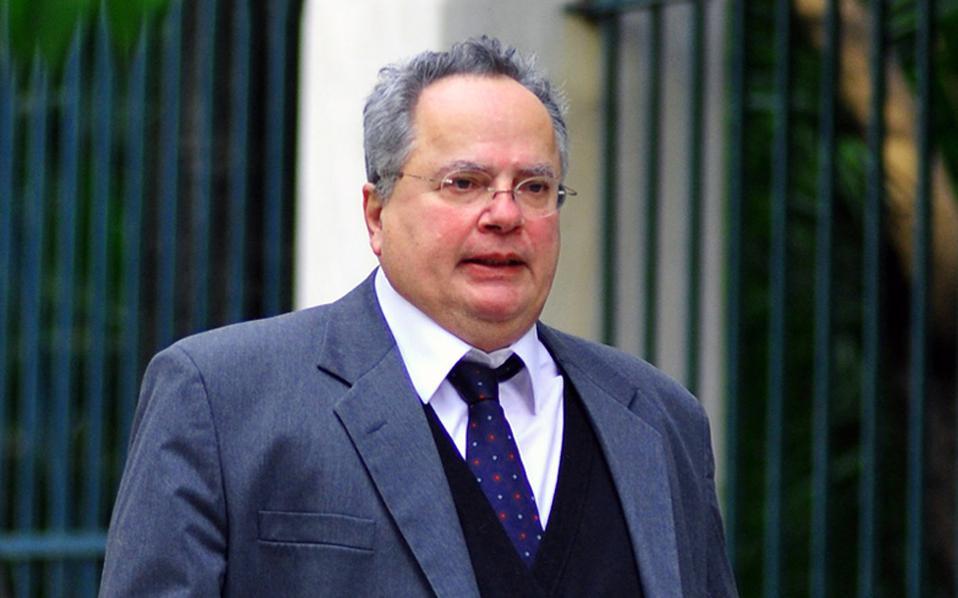 As IBNA reported first and according to its exclusive information, the Greek Minister of Foreign Affairs, Nikos Kotzias will travel to Vancouver, Canada, where, on January 16, he will attend a special summit about North Korea, co-organised by the U.S. and Canada.
The Greek FM is expected to focus on the need of contact restoration between the two Koreas as well as on the effort of the international society for the dissemination of nuclear weapons and similar technologies.
On the sidelines of the summit, Kotzias will meet his Japanese counterpart, Taro Kono, in order to discuss bilateral issues.
The summit is the result of months of talks between the U.S. Secretary of State, Rex Tillerson and his Canadian counterpart, Chrystia Freeland, who decided to hold this special meeting to address the North Korean threat. All countries that were part of the Korean War (1950-1953) will be invited to attend. These countries, which will be temporarily called the Vancouver Group, will be part of a diplomatic campaign to force the North Korean regime to sit on the negotiating table and avoid a devastating military engagement.
Both Tillerson and Freeland have expressed the hope that the rebuilt coalition will help weaken the nuclear crisis in North Korea that threatens global peace. The announcement of the summit was made on the sidelines of the official visit of the U.S. Secretary of State to Canada, on 19 December…/IBNA