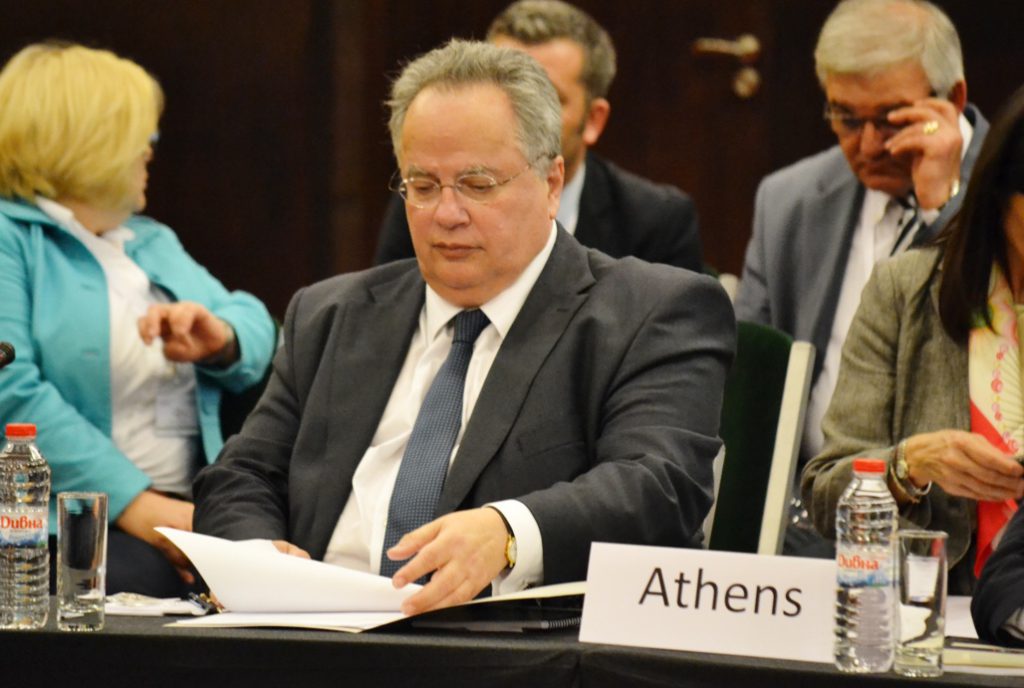 Foreign Minister Nikos Kotzias on Monday expressed satisfaction with the EU's change of policy toward Egypt, in statements after the EU Foreign Affairs Council (FAC).
"I think it was a good day for the Council…which passed from a continuously negative agenda to a positive one and started to examine ways and means for developing EU relations with Egypt, which is a pillar of stability and security in the region," Kotzias said.
The minister said the FAC held a brief discussion on the migration issue, while several ministers expressed concern over developments in the Western Balkans, especially in Albania and the  FYROM.
On this issue, Kotzias noted that there must be "at least a basic democratic process" at work in the countries north of Greece.
"Some believe that we should make it easier for these countries, make concessions and give ground in order to be more likeable to them…this is not the problem.
The problem is that these countries must understand that they have to operate democratically and that this means a democratic approach to the opposition, minorities and also ethnic minorities," he said./IBNA