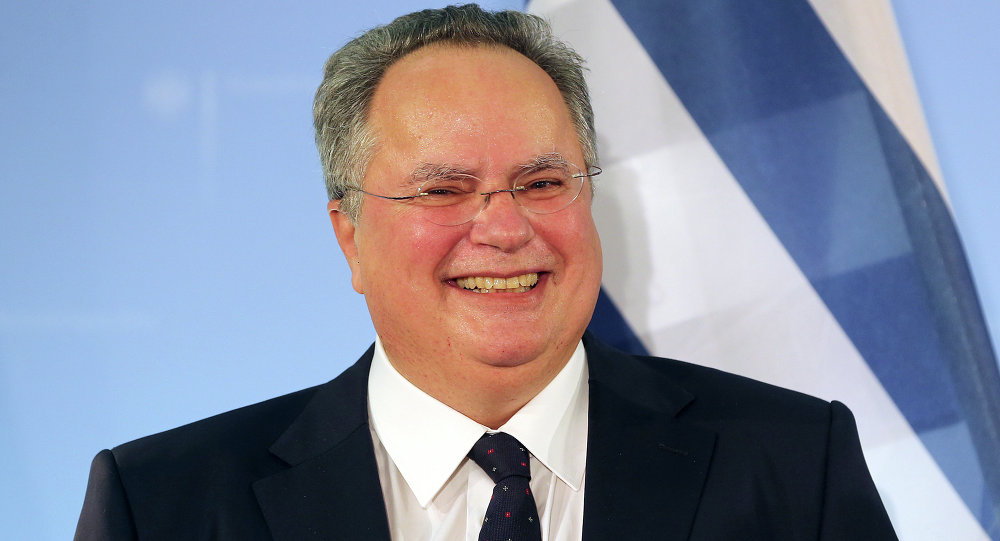 A few hours before the meeting of Greek Foreign Minister Nikos Kotzias with his Russian counterpart Sergey Lavrov, Kotzias spoke of his visit to Russia, to the Russian newspaper "Parlametskaya" ("Парламетская газета").
Greece and Russia reach 190 years of diplomatic relations this year. Over the course of two centuries and through the historical changes experienced by both countries and our peoples, our relations have evolved and have been established. Today, mutual respect and multi-level co-operation are the pillars on which we build our future relations.
It is no coincidence that during the years 2015-2016, the President of the Hellenic Republic, Prokopis Pavlopoulos and the Greek Prime Minister Alexis Tsipras, visited Russia, while a similar visit was made to Athens by Russian President Vladimir Putin, who attended the closing ceremony of the votive Greece-Russia Year 2016. Also, Russian Foreign Minister Lavrov had visited Athens in November 2016.
Initiatives such as the Greece-Russia Year, as well as this year's Greek-Russian Tourism Year (2017-2018), with various events in the two countries bring together our peoples, strengthen our common actions and seal the very good level of our bilateral relations .
Tourism in particular is an area that evolves steadily, but it is not the only one. Trade, Energy and Renewable Energy Sources (RES), educational and cultural exchanges are equally dynamic areas of co-operation with remarkable prospects.
In the context of this long-standing co-operation, it is a great pleasure and honour for me to be in Russia today and I am confident that my talks with Foreign Minister Sergey Lavrov will help to further deepen Greek-Russian ties. I am also confident that issues such as the situation in the wider region, and especially in the Eastern Mediterranean and the Balkans, as well as Euro-Russian relations in general, will be of constructive concern to us through an honest and meaningful exchange of views…. /
IBNA