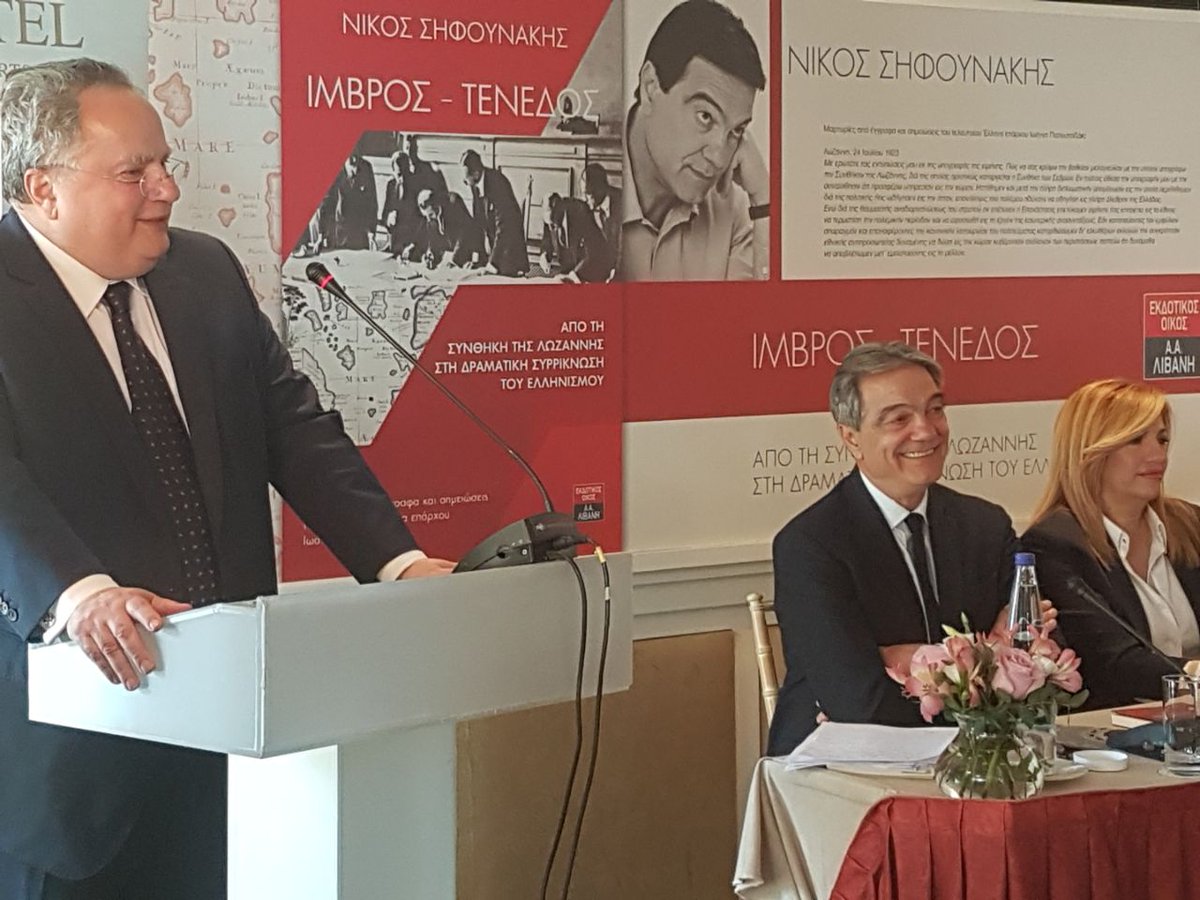 Foreign Minister Nikos Kotzias warned members of the Organization of Islamic Cooperation (OIC) on Wednesday to stay out of Greece's domestic affairs saying whoever doesn't abide with signed agreements between the EU and the OIC will "pay a price" at a European policies level.
"Any third party that intervenes in Greece's internal affairs -something no country has the right to do- and does not implement the existing agreements between the EU and the OIC whereby one side does not have the right to intervene in the internal affairs of the other, will pay a price at European policies level," the minister said.
He was speaking at the presentation of a book by former PASOK minister Nikos Sifounakis' on the history of the Greek community of the Turkish islands of Gökçeada (known in Greek as Imvros) and Bozcaada (known as Tenedos).
"The time when some countries would condemn Greece falsely and based on lies put forth by a third country is gone," he added.
Discussing the lessons learned from the story of the two islands, he said "you cannot succeed in a negotiation when the other side does not have a cost," and mentioned as an example what is happening today with the OIC.
"Every year, Turkey goes [to the OIC] and raises the issue of a supposedly oppressed minority in Thrace and tries to raise an issue for the Dodecanese, claiming that there is a minority there as well. And we are speak with friendly countries who tell us 'yes, yes', but when it comes to voting they forget us," he said.
The minister said the behavior of those countries can only have a cost in their relations with the European Union, as there is an explicit agreement that one organization cannot interfere in the domestic affairs of the other./IBNA