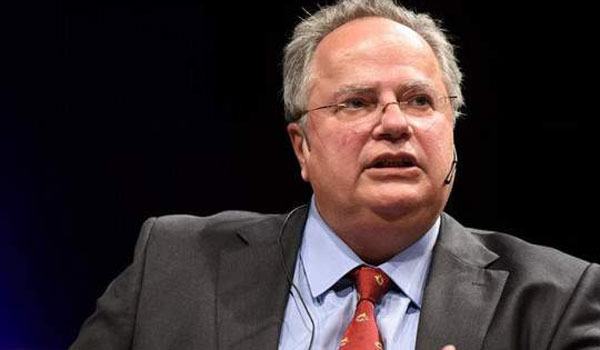 Athens, December 15, 2015/Independent Balkan News Agency
By Spiros Sideris
The need for Turkey to meet its commitments towards the EU, highlighted on Monday the Greek Foreign Minister Nikos Kotzias, at the EU – Turkey Intergovernmental Conference, during which opened the 17th chapter of the accession process for economic and monetary union.
Kotzias noted that the debate on Turkey's accession negotiations has been open for decades and that today opens the debate on opening new chapters, following the agreement of November 29. Kotzias stressed that now Turkey must honour its commitments and respect the European law and European procedures.
The Greek FM also mentioned that in the working lunch of the 28 EU foreign ministers with Turkey, were discussed the European, Turkish and other views on Iraq, Syria and general developments in the Middle East.
Moreover, the Greek Foreign Minister underlined that Monday begun the process of accession negotiations of Serbia to the EU. "It is a process for which we have fought too long and that is why, as an exception, while I don't usually do that, I will go as minister to attend and to applaud it", Kotzias stated.
Finally, regarding the proposal expected to present tomorrow the European Commission for a European Coast Guard, Kotzias said: "I have told the European institutions, that they are rushing too much about certain things and are trying to solve some problems hastily. The problems must be solved in a democratic way under the circumstances. We have said that of course the procedure and the regulation on FRONTEX may change, but any change must be consistent with Article 72 and 79 of the Treaty on European Union, which puts the sovereign interests of each Member State, in defending its security and immigration issue".