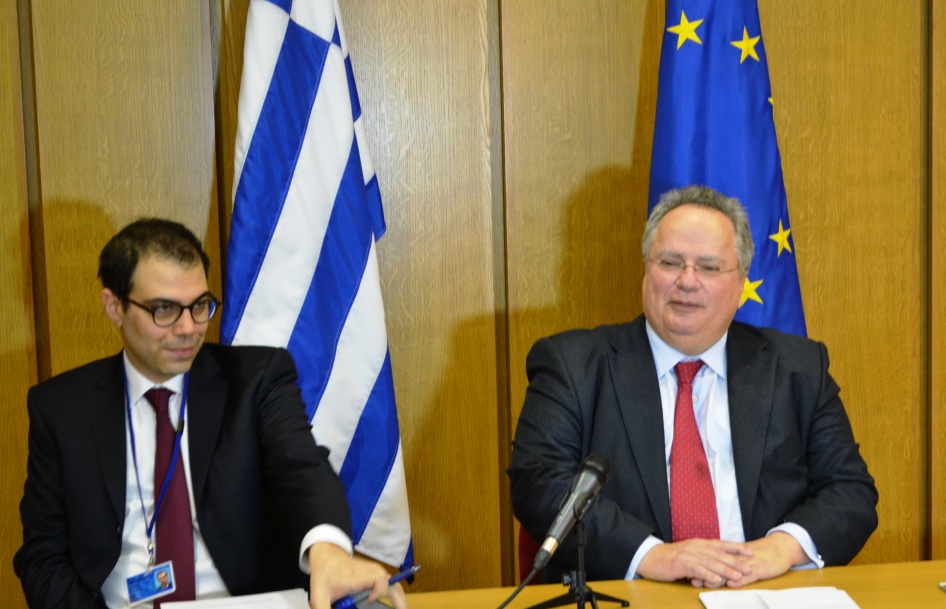 Negotiations with candidate countries, the Western Balkans and Turkey, were at the center of negotiations on Tuesday 13 December at the General Affairs Council of Foreign Ministers in Brussels.
According to IBNA sources, the issue of changes to the electoral law and the Constitution of Bosnia Herzegovina was raised at the Council. According to the BiH Constitution, only those belonging to one of the three recognized national groups are vested. The issue was raised by Croats as they have direct interests in the country because of the Croatian minority.
Regarding FYROM, there was no mention of the country at the Council, while according to sources, the group of member-states supporting its integration effort have been reduced to 5 from an initial 18, which is connected to the election result and political instability in the country. A report will stress the in a positive light the MoUs that were agreed at the initiative of Greek Foreign Minister Nikos Kotzias.
There was great interest shown at the Council in talks about Albania and Turkey.
In relation to Albania, the draft conclusions mentions in 9 paragraphs the need to implement five priorities before negotiations for the accession of Albania to the EU begin.
Structural changes in the justice system, the fight against corruption, organized crime, human trafficking and money laundering are referred to in the first paragraphs of the draft conclusions, while for the first time reference is made to the obligation of Albania to recognize minority rights throughout its territory, as well as property rights of minorities in Albania. Reference is also made to the exclusion of people who have committed crimes from public posts, changes in the election law and entrepreneurship. Finally, paragraph 55 of the draft conclusions mention the importance of good neighborly relations for Albania.
In statements, the Greek Foreign Minister noted that Greece would desire the accession of Albania to the EU but with a European behavior, while he expressed satisfaction that the draft conclusions on Albania contained all of Greece's proposals.
Finally, on the issue of Turkey, Austria directly put forth the issue of freezing accession talks "while the current situation is maintained", a position supported partly by the Netherlands too. According to the Greek Foreign Minister, Greece wants conclusions that will keep Turkey's course to the EU open. The minister said that the Greek position is "in favor of maintain channels for consultation open – we don't agree with freezing or deleting the chapter for Turkey". Late in the afternoon the Slovak presidency issued an announcement./IBNA
Photo: IBNA/Spiros Sideris