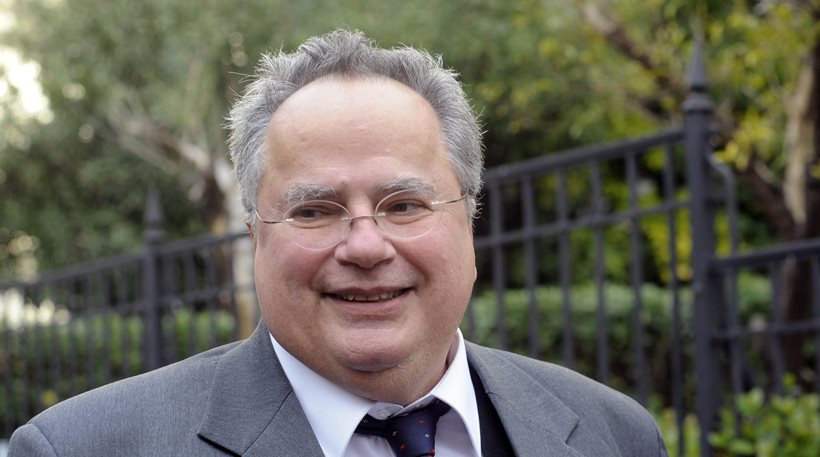 Athens, February 2, 2015/ Independent Balkan News Agency
By Spiros Sideris
"In the last European Council, my colleagues understood that they cannot treat Greece as a state-pariah because it owes money", stresses Greek Foreign Minister Nikos Kotzias, making an initial assessment of the meeting of European Foreign Ministers on the issue of sanctions against Russia.
"It's one thing to owe money and another to not utilise and abandon my rights in the EU", notes in an interview with the news agency AMNA the Greek Foreign minister and adds:
"The experience gained in the last five days, from the first draft decision up to the negotiation itself, is that the EU is obliged to make negotiations. You cannot order if you do not want to be ordered to. This is what I understood and I think we won this negotiation. Maybe in the future we will lose another, but we restored the country's sovereignty and the concept of equivalence of each member state within the EU. From what I see the negotiation – it were thousands the e-mails I got, for the first time we got so many in the ministry – gave a sense of dignity to the Greek people, a sense of confidence and a little breeze of optimism".
Kotzias emphasises that "the exit of Greece from the crisis is not only a matter of financial markets. It is also the case of the person feeling good, for the Greek to feel that he can contribute, for a citizen to have his rights and be able to dream about the future. I hope that history proves that this Council meeting of Foreign ministers played a small part in this".
Asked about the climate he encountered among his European counterparts at the summit in Brussels, the Foreign minister notes:
"I think that thanks to the policy and the practice we followed based on the instructions of Prime minister Alexis Tsipras, instead of being forced to veto the decision, we managed to pass our fundamental line: 'we do not want any more sanctions against Russia'".
Certainly the previous ones agreed in the past continue, but not this big wave of sanctions and thus kept and European unity, which did not split on this issue, but there was also no rift at the expense of Russia.
That's why I was invited by my colleague Lavrov to visit Moscow, that is why we had a discussion with him, that is why there will be a discussion -by the phone- between Mr. Putin and the Greek Prime minister. I must tell you that I had a discussion with US Secretary of State, Mr. Kerry, who listened with great interest to the Greek government's position, which I also told the Council, that we are not willing to undermine the democratic rights of any society and no side; we want to mediate, but do not want to open new fronts. We had a very pleasant conversation with Mr. Kerry and soon we will arrange a meeting".