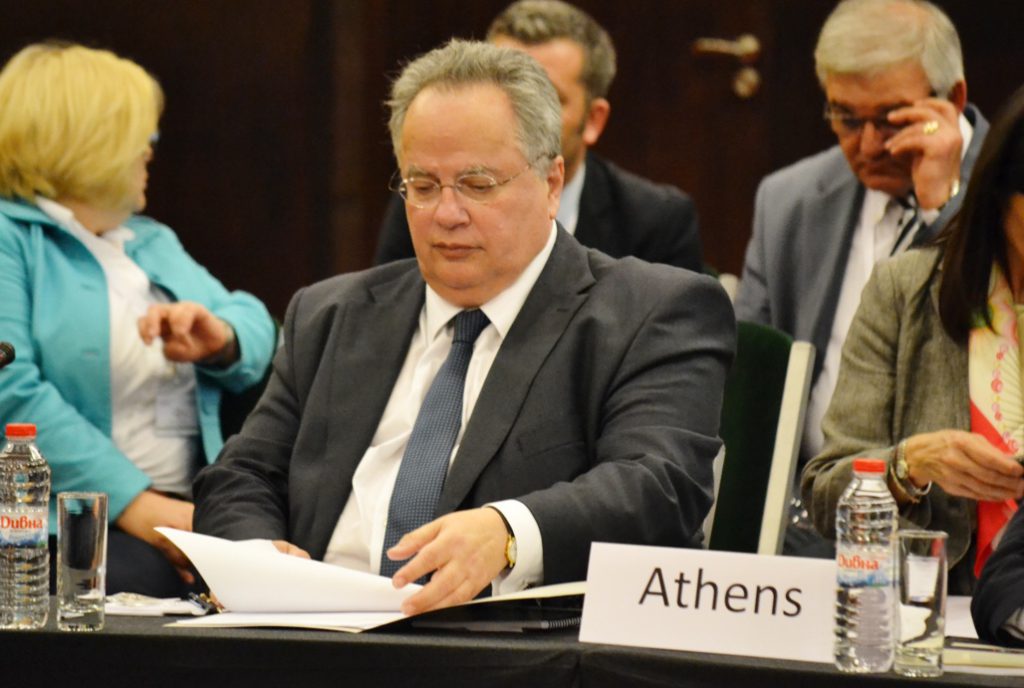 Greek Foreign Minister Nikos Kotzias will be on a two-day official visit to Tbilisi where he will meet with the political leadership of Georgia on Tuesday, the 7th and Wednesday, 8th March.
More specifically on Tuesday, March 7, Nikos Kotzias will meet with Georgian Foreign Minister Mikheil Janelidze. After the meeting, the two ministers will hold a joint press conference.
Subsequently, the Foreign Minister will be received by Prime Minister of Georgia, Mr. Giorgi Kvirikashvili, while later he will meet with the President of the Parliament, Mr. Irakli Kobakhidze.
A wreath laying ceremony will follow at Heroes Square and Kotzias will speak at the State University of Tbilisi. Next, the Foreign Minister will be received by the President of Georgia, Mr. Georgi Margelashvili.
The long Greek presence in Georgia since antiquity, has forged the historic ties between the two countries while the bilateral political relations are based on both Greece's interest to maintain strong ties with the South Caucasus strategic region and Georgia's interest to develop its relations with EU member states and NATO, as well as on their mutual interest to strengthen the close bilateral cultural relations.
It is worth noting  that Greece, as the Presiding country of the EU Council during the first half of 2014, promoted the timely signing of the EU – Georgia Association and Free Trade Agreement. Greece also looked at more favourable visa requirements  to the EU for Georgian citizens from the outset, something which was realised a few days ago. The European Council adopted a Commission proposal granting visa liberalisation for Georgia. Georgian citizens will soon be able to enter the Schengen zone without a visa and stay for up to 90 days
There is great interest in Georgia in learning the Greek language, Greek literature and culture.The Institute of Modern Greek, Byzantine and Classical Studies is operating at Tbilisi State University and currently has 80 students, while at the Universities of Achaltsiche and Batumi there are Greek Studies seats. Moreover, in Georgian schools the Greek language is taught to 1680 students.
The Diaspora in Georgia is currently made up of 15,000 people, with the majority being elderly people residing mainly in the Tsalka region. The decline is due to the large wave of repatriation which  began immediately after the collapse of the former Soviet Union and continues with variations until today. Most of the emigrants who left Georgia have settled in Greece and to a lesser extent in Russia, as former Soviet citizens/ΙΒΝΑ