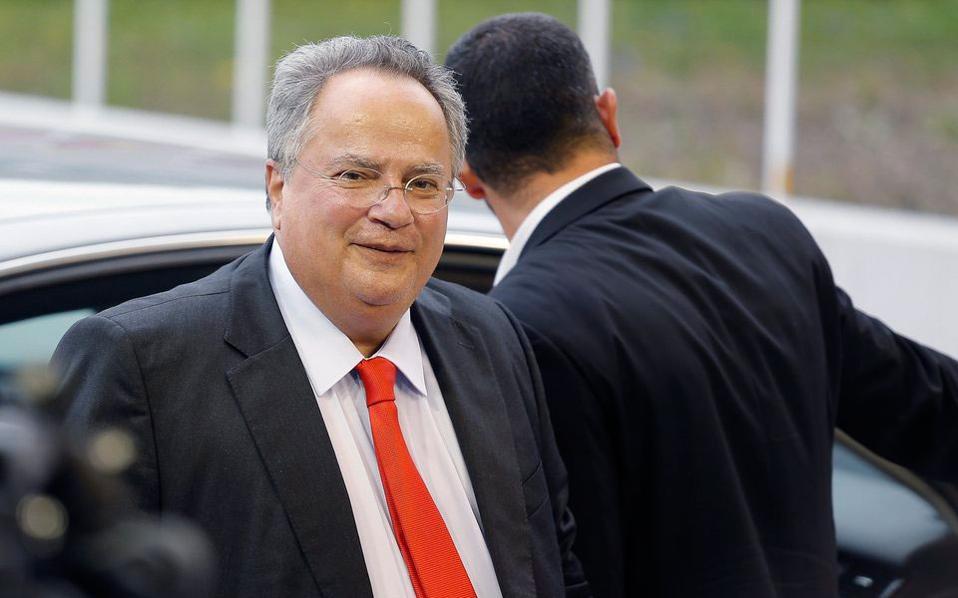 The first tw0-day trip of the Greek Foreign Affairs minister, Nikos Kotzias from Athens straight to Skopje, on March 22-23 is a fact.
The date was leaked to the Greek Media by people of the MoF of fYROMacedonia, to a great extent indirectly pressing for its announcement. Time is chocking fYROMacedonia so that she manages to receive a NATO accession invite during the July 11-12 Summit, in 2018.
According to IBNA's information, on the afternoon of Thursday, March 22, Nikos Kotzias will fly straight from the international airport of Athens, to that of Skopje, accompanied by numerous associates and journalists. This will be the first flight from Athens to Skopje in 12 years, as Greece demonstrated its political and diplomatic disapproval to the past name of the international airport in Skopje -'Alexander the Great'- by denying to fly from Athens to the capital of fYROMacedonia straight.
On the evening of March 22, Kotzias' fYROMacedonian counterpart, Nikola Dimitrov will throw a working dinner for the Greek FM and his delegation.
According to IBNA, on Friday (March 23), Nikos Kotzias will have meetings with the president, Gjorge Ivanov, the prime minister Zoran Zaev, junior coalition partner and DUI's president Ali Ahmeti and VMRO-DPMNE head, Hristijan Mickoski…./IBNA