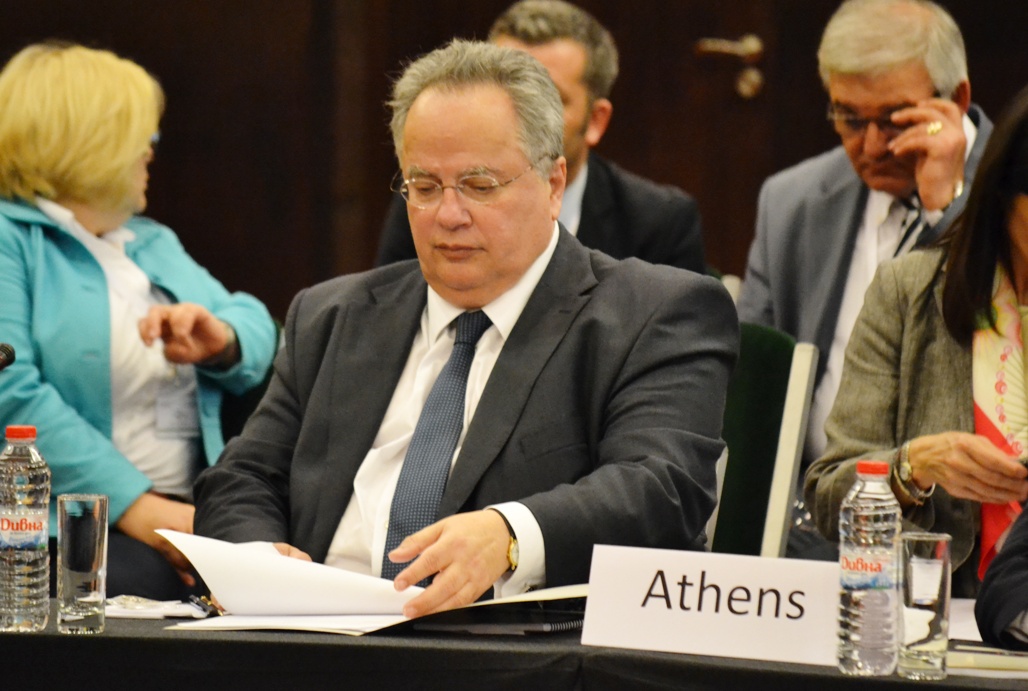 Foreign Minister Nikos Kotzias will be in Brussels on Monday to participate in a meeting of the EU Foreign Affairs Council, the foreign ministry announced.
Following a relevant request from the Greek Minister of Foreign Affairs, discussion will focus on the latest developments in Iraq and in the autonomous region of Kurdistan. Kotzias will also take part in the joint session of Foreign Affairs and Development Ministers, which will focus on issues related to the Sahel region, and an assessment of the recent EU-African Union Summit Meeting.
Finally, the minister will attend a working breakfast of the EU foreign affairs ministers with Israeli Prime Minister Benjamin Netanyahu on EU-Israel relations and the latest developments in the Middle East.
Agenda highlights
The Foreign Affairs Council will start with a discussion on current affairs, allowing ministers to review pressing issues on the international agenda.
Ministers will discuss the situation in Iraq to guide the preparations of the new EU strategy for engagement with Iraq. The High Representative and the Commission are expected to present the new strategy in January.
The Council will have a debate on the latest developments in the Middle East. They will discuss how the EU can help limit escalation and preserve stability in the region, as well as consolidate progress in countries such as Lebanon and Iraq.
In the margins of the Council meeting, EU foreign ministers and the High Representative will have an informal breakfast with Benjamin Netanyahu, Prime Minister of Israel. They will discuss bilateral relations and regional developments.
The Council is expected to adopt the decision establishing the permanent structured cooperation (PESCO). This decision would follow the notification handed over to the Council and to the High Representative on 13 November.
Foreign ministers will discuss EU-G5 Sahel cooperation over lunch with their counterparts of the G5 Sahel (Mauritania, Mali, Burkina Faso, Niger and Chad).
Foreign ministers and development ministers will discuss the follow-up to the African Union – EU summit, which took place in Côte d'Ivoire on 29-30 November 2017.
The Foreign Affairs Council on development will then meet. Development and international cooperation ministers will exchange views on how trade and investment can contribute to development strategies. The Council is expected to adopt conclusions on the subject with the aim of updating the joint EU strategy on aid for trade./IBNA