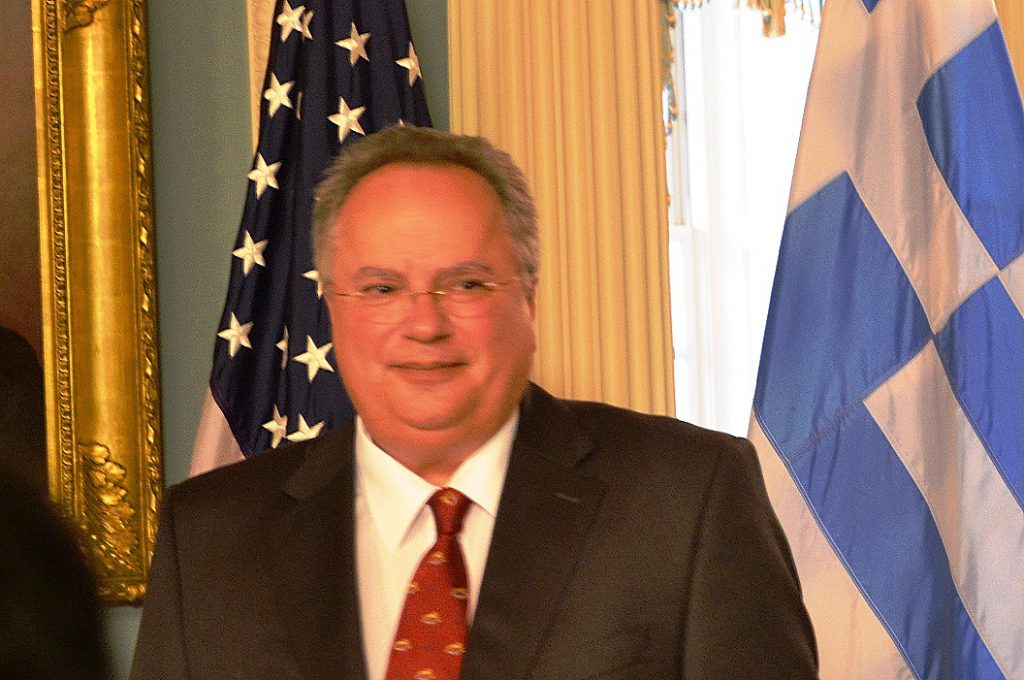 Following a 90-minute meeting with National Security Advisor, H.R. McMaster, the Greek Minister of Foreign Affairs, Nikos Kotzias, concluded his two-day visit to the US capital.
The deputy National Security Advisor, K. T. McFarland also took part in the meeting along with the advisor of the US President on international economic affairs, Kenneth Juster, while, according to diplomatic sources, White House Chief of Staff Reince Priebus also joined the meeting at some point.
During a briefing of reporters, Nikos Kotzias said he believed the US will continue to support Greece on the issues of the economy and debt and that the support offered to Athens will be even greater.
More specifically, assessing the results of his contacts in Washington and asked if he believes the Trump administration will continue Obama policy on the issue of the economy and Greek debt, the Greek Foreign Minister noted: "It will continue. Having had an initial talk on the issue, I believe it will continue and perhaps it will be greater".
Mr. Kotzias stressed that the US side understood the special geostrategic analysis by the Greek side for our region, with both parts agreeing on the great need for stability and security in the wider region. The new US administration is seeking ways with which the role and importance of US foreign policy will be upgraded, in cooperation, in a different way than in the past, more intensively and equally, with States it has friendly relations with.
Asked to comment on the EU – Turkey tension on the issue that arose in the Netherlands, the Foreign Ministers reiterated that "Turkey is exporting its nervousness; perhaps some circles of the Turkish leadership believe such a verbal conflict helps Mr. Erdogan's election campaign.
Mr. Kotzias also raised the security issues in the Eastern Mediterranean and the Balkans, highlighting Greece's role in a fragile geopolitical situation and a regional instability triangle, in relation to the main foreign policy issues and the initiatives taken by Greece to stabilize its environment.
According to the same sources, US officials "listened, asked questions and took notes" while they informed Mr. Kotzias about their foreign policy plans in issues that the Greek side believes "will have a positive effect for the country". The meeting did not focus – as expected – on recent developments on the Cyprus issue, arms, the upgrading of the Souda base and the refugee issue./IBNA