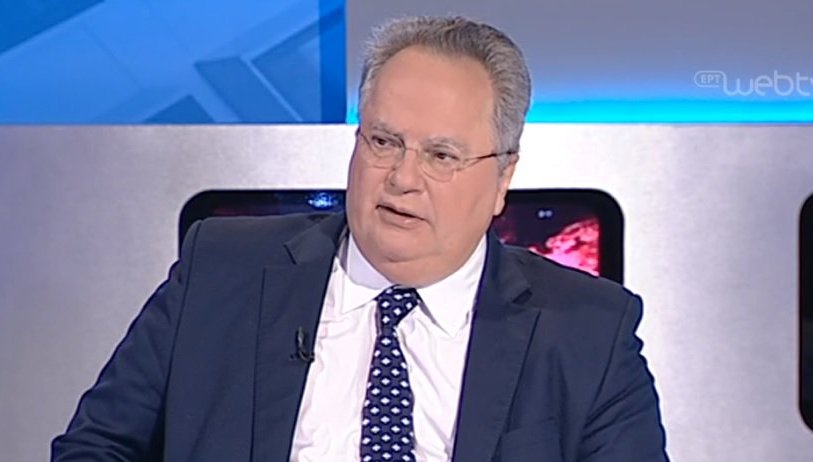 The Greek Foreign Minister Nikos Kotzias in an interview with the state-run ERT television channel, on Monday evening, he expressed his optimism that the name issue dispute between fYROMacedonia and Greece will be resolved.
There is no diplomatic wreck in the negotiations, Nikos Kotzias said. "Of course, never say never, until the documents are signed, something I believe will happen within a few days; it needs patience", the Greek Foreign minister added.
"There comes a moment that you need to say either the big 'yes' or the big 'no'. Now that it is about time we finished, the fYROMacedonian government realised the great difficulties and decided to think things over. I feel that we will overcome the problems in days from now", Nikos Kotzias noted only to add that Zoran Zaev has been brave and politically mature.
He underlined that "The deal with Skopje will be a good compromise for both countries as both countries will gain something out of it." Speaking about the possible names, he said that since he is not a journalist himself, "the task belongs to the two premiers". In a way, Nikos Kotzias said that the names that remain on the table are, Gorna Makedonija, Nova Makedonija and Severna Makedonija, since Makedonija–Skopje was turned down by the Greek side whereas Vardarska Makedonija was not accepted by fYROMacedonia.
The Greek FM was against the previous Greek governments, saying that those who would allow to offer the whole name of 'Macedonia', not even in a compound form, cannot be accusing him of his present stance. "There have been governments that adopted the 'Macedonia-Skopje' name as one that could be used abroad and the name 'Macedonia' for internal use. They should be more modest. If anyone dares to provoke again, I will present the archive I have. I am being protective, but this does not mean they have the right to accuse me in an irresponsible way", the Greek FM stressed.
Regarding what Bekir Bozdag said about the 8 Turkish officials whom Greece decided not to extradite to Turkey, Kotzias said that "Alexis Tsipras and the Greek government's sole commitment is to safeguard the rule of law in Greece. Some Turkish politicians are unable to understand what this means. It trivial and despicable at the same time and I choose not to comment on what Bozdag said. Such baseless statements are for politicians who serve foreign policy to their own people, whereas we are following a foreign policy that will upgrade our country globally."
"Turkey cannot play such games with Greece. The governmental spokesman expressed himself in an unacceptable manner under the pre-election climate influence. We are not afraid of Turkey, we evaluate and analyse it and behave in a way that will serve our state's interests", Nikos Kotzias said…. / IBNA