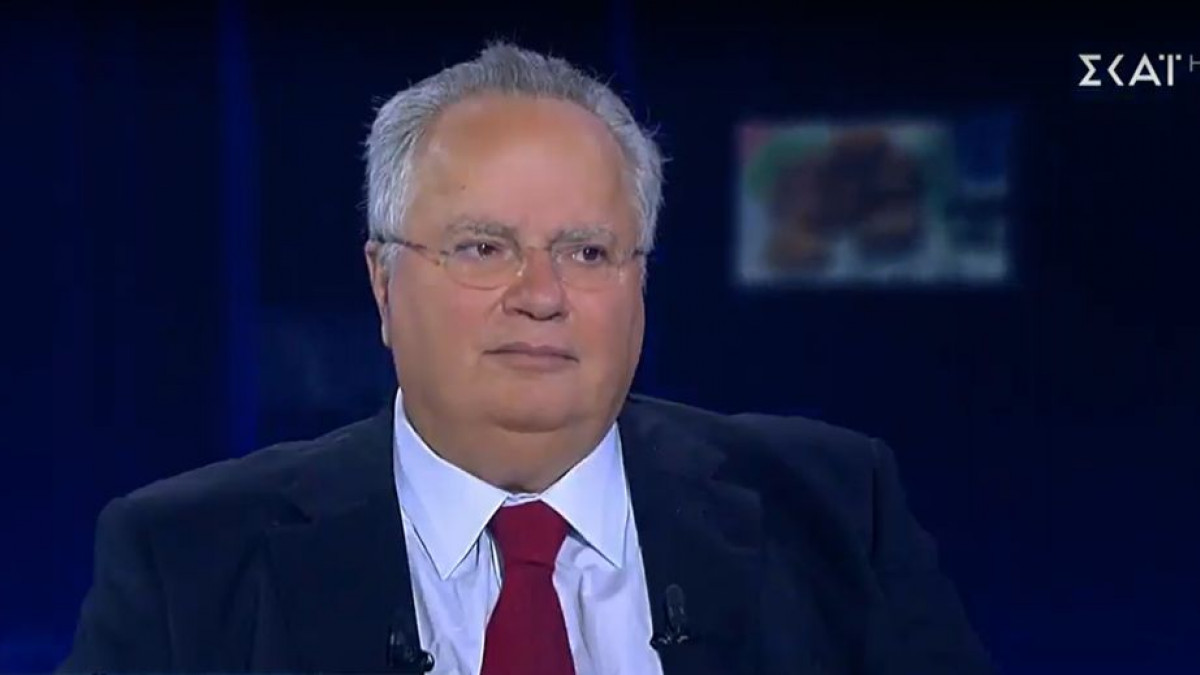 In an all-inclusive interview former Foreign Minister Nikos Kotzias gave to SKAI channel on Thursday night, he spoke extensively of the latest developments in the Balkans, in Syria and Cyprus, of his resignation, SYRIZA and of Alexis Tsipras.
Regarding the Prespa Agreement, Nikos Kotzias described the Agreement as the "right" one and as an "inheritance" inter alia, analyzing its aspects of erga omnes, deconstructing the misinformation around the Agreement that circles within Greece were trying to promote.
"The Greek government is saying nonsense regarding the erga omnes, as it is already in force", Nikos Kotzias noted, throwing puns to the current Foreign Minister Nikos Dendias.
"Should North Macedonia cease to comply with the Prespa Agreement, the neighboring country would withdraw from international organizations, would be prosecuted and punished", the former Greek Foreign Minister also noted.
Speaking more of the name-dispute solution, Nikos Kotzias added that "it was clear that Nikola Gruevski did not want to solve the issue because that issue was his identity".
When asked whether the Tsipras government received any compensation for providing a solution to the name-dispute, Nikos Kotzias said the EU had never raised the issue of resolving the dispute, but no one else was involved in the process either. "All European leaders knew they could not pressure the Greek government at the time", the former Foreign Minister noted, adding that the behavior of both France and Germany during the last European Council, in which Albania and North Macedonia did not receive a date for the commencement of their accession negotiations, is not indicative of countries that have offered leverage in Greece for resolving the Macedonian issue.
As for the latest European Council decision not to schedule the start of the accession negotiations for Albania and North Macedonia, Nikos Kotzias sounded the alarm for the danger of the Western Balkans exploding in the event that North Macedonia, Kosovo and Bosnia-Herzegovina experience destabilization.
Referring to the Cyprus issue, Nikos Kotzias stressed that he was able to "reverse" the issue, by raising once again the subject of guarantees at the center of the negotiations.
The former Foreign Minister described the developments in Syria as the West being the "biggest loser", commenting on Ankara's military operation "Peace Spring". He also said that Russia, followed by Iran and Turkey, was the real winner. He said Donald Trump found himself out of the Republican Party's control, with all his moves setting the ground for the 2020 US presidential elections.
Referring to Recep Tayyip Erdogan, Nikos Kotzias said he was "in breach of the Lausanne Treaty" and described the President of the Turkish Republic as "out of control", stressing that Greek foreign policy must focus on "the real danger"./ibna