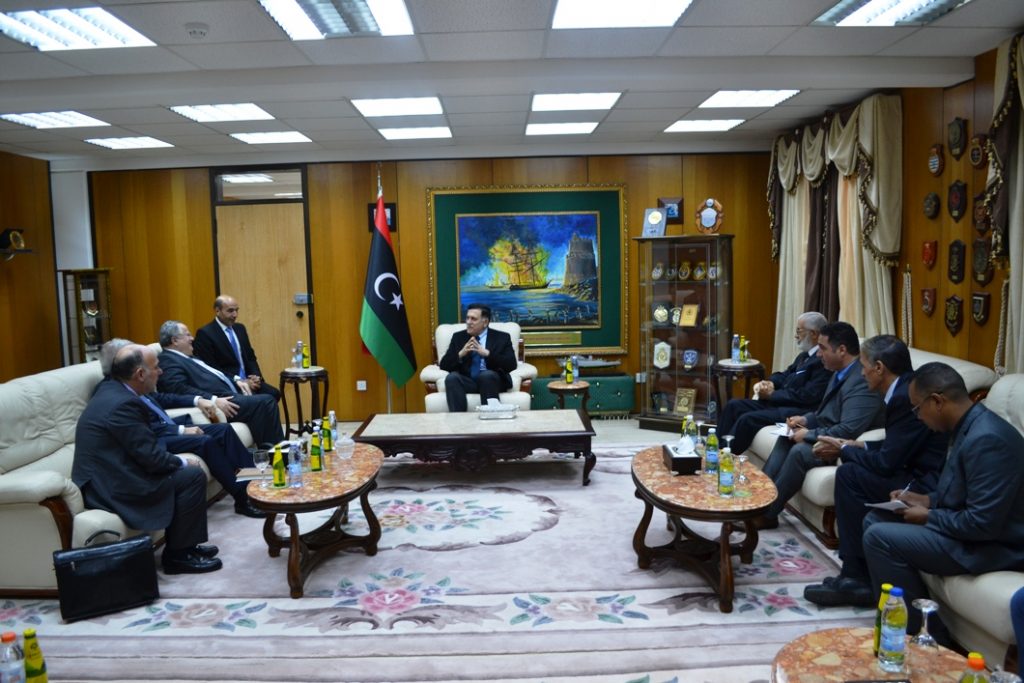 The Greek Foreign Minister has strengthened the thread holding Greek-Libyan relations together today through his visit to Tripoli.
At the country that is trying to make its first steps in the restoration of security and political stability, the reception was very warm and the issues raised, both with the prime minister Fayez al-Sarraj and with the Foreign Minister Mohamed Taha Siala – of the recognised by international organisations Government of National Accord –  were significant and looking to the future.
"We are here to help. We are friends of Libya. Our peoples share a common history and cultural elements, we can be useful, we will support any decision towards stability and development" stated Mr. Kotzias, in a joint press conference with his Libyan counterpart in front of regional TV networks.
"We welcome the Greek Foreign Minister Nikos Kotzias, a friend of Libya with whom we share the same views on peace and stability in the region. We agreed on our future cooperation. We thank the Greek Republic for the support it provides Libya and the support it provides for us to reach a political agreement in our country", said Mr. Siala on his part.
Many matters of cooperation were agreed upon by both sides and in many areas, as they said; such as political issues, financial and energy issues as well as cultural and educational cooperation. With an emphasis on the training of Libyan coastguards in Greece and the cooperation between educational institutions and research centres.
"With Mr. Siala we examined the ways that we can help Libya to a better understanding of a more intensive relationship with the EU. We agreed on forms of cooperation at all levels with regard to the two foreign ministries, we discussed about the prospects tourism will have and cooperation between the two countries in this field," stated the Greek FM./ΙΒΝΑ
Photos: IBNA/Spiros Sideris