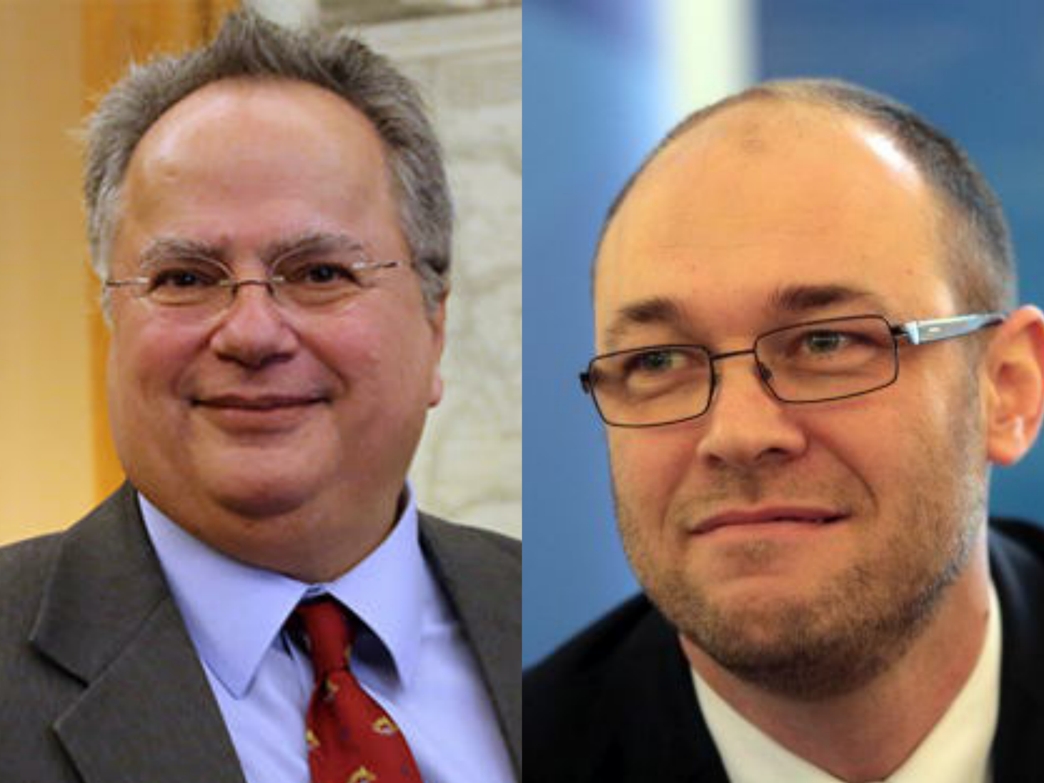 Minister of Foreign Affairs, Nikos Kotzias, will meet tomorrow, Wednesday 31 May, with Croatian Deputy Prime Minister and Minister of Foreign Affairs and European Affairs, Davor Ivo Stier.
Greece has relations with Croatia both at a transnational, bilateral and EU level. The relationship between Greece and the newest member of the EU is good and both countries aim to strengthen cooperation in the field of trade, tourism and infrastructure, as well as in the energy sector through the extension of the TAP pipeline to the north (IAP – Ionian Adriatic Pipeline), according to diplomatic sources.
As a stabilizing factor in the Balkans, Greece supports regional co-operation between EU countries, such as in the Adriatic-Ionian macro-region (EUSAIR) and the Adriatic-Ionian Initiative. In fact, our country took over the Presidency in 2017 and succesfully carried out the Ministerial Council and the Forum in Ioannina last May, while Croatia hosted the forum in Dubrovnik in 2016 where the next SEECP is due to take place on 30 June 2017, with the participation of the Prime Minister.
The two countries also cooperate in the four-way Balkan cooperation between Greece, Bulgaria, Croatia and Romania, an initiative of Greece. Discussions revolve around current issues of European and regional interest, such as Brexit, European security and the economy, as well as the situation in the Western Balkans and Southeastern Europe.
In the majority of the initiatives taken, Greek foreign policy systematically integrates the countries of the Balkan Peninsula, as its interest in maintaining security and stability in SE Europe remains.
The visit of the Croatian Foreign Minister takes place at a time when contacts with the countries of the region have increased: the visit by Albanian Foreign Minister D. Bushati (March 2017); a two-day official visit by Alexis Tsipras to Belgrade (January 2017); a visit by the Kosovo Foreign Minister E. Hoxhaj to Greece (May 2017); a bilateral meeting between the Foreign Minister and the new Foreign Minister of Bulgaria E. Zaharieva in the framework of the Rhodes Conference on Security and Stabilitya week ago; and the forthcoming visit of the Foreign Minister of Montenegro (13.6).
Greece seeks cooperation and coordination of joint actions with all countries in the region, with a view to eliminating destabilizing factors in a particularly difficult regional and global juncture./IBNA