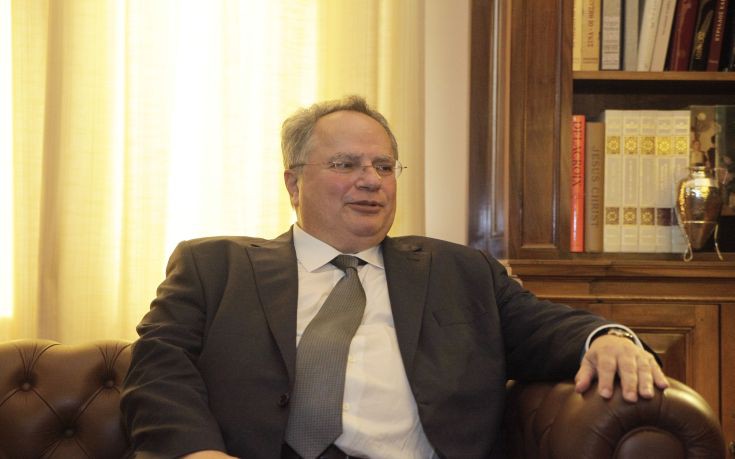 Nicosia, November 30, 2015/Independent Balkan News Agency
Greek Foreign Minister Nikos Kotzias has described Greece`s relation with Cyprus as pivotal, while referring to the Greek-Turkish relations he stressed that a solution to the Cyprus problem and an end to any inclination towards violations or threats will open up multiple cooperation forces between the peoples of the two countries.
Speaking at the International Relations Department of the Tehran University during his visit to Iran, Kotzias said that "we believe in, we want and support, a Cyprus that is truly independent and sovereign. A federal Cyprus, without the burden of the shame of a third power holding territory of the island and, by extension, of the EU".
He said Greece supports "and will support an honest solution to the Cyprus issue, without outside pressures. A solution that enables the Turkish Cypriots to feel that the island is their home, and the Greek Cypriots to feel secure. The root of the Cyprus problem is the illegal occupation of the northern section of the island by Turkey. The presence of 39,000 Turkish troops – one for every family in occupied Cyprus".
The Greek FM said that his country wants a "comprehensive and real solution to the Cyprus issue. What we don't want is a virtual/mock solution that would have us fooling ourselves. Nor do we want to become prisoners of history. This is why we support a real, substantial solution. We support the bicommunal talks. We want to have an end to the status of guarantor powers. In a Cyprus that is a member state of the EU, there is no need for foreign armies. And what kind of solution would it be if it imposed their continued presence?", the Foreign Minister questioned.
He said that in meetings with his Turkish counterparts, he always proposes to them that they work systematically for a solution to the Cyprus issue, and this means an end to the occupation and the violations of the guarantor powers.
Turkey, he said, is Greece`s large neighbour to the east. "A country we have much in common with in terms of culture and recent history. Good and bad. We have to live together. We have to shape the conditions for cooperation. The solution of the Cyprus issue and an end to any inclination towards violations or threats will open up multiple cooperation forces between the two peoples", he stressed, adding it would "create a better atmosphere of trust".