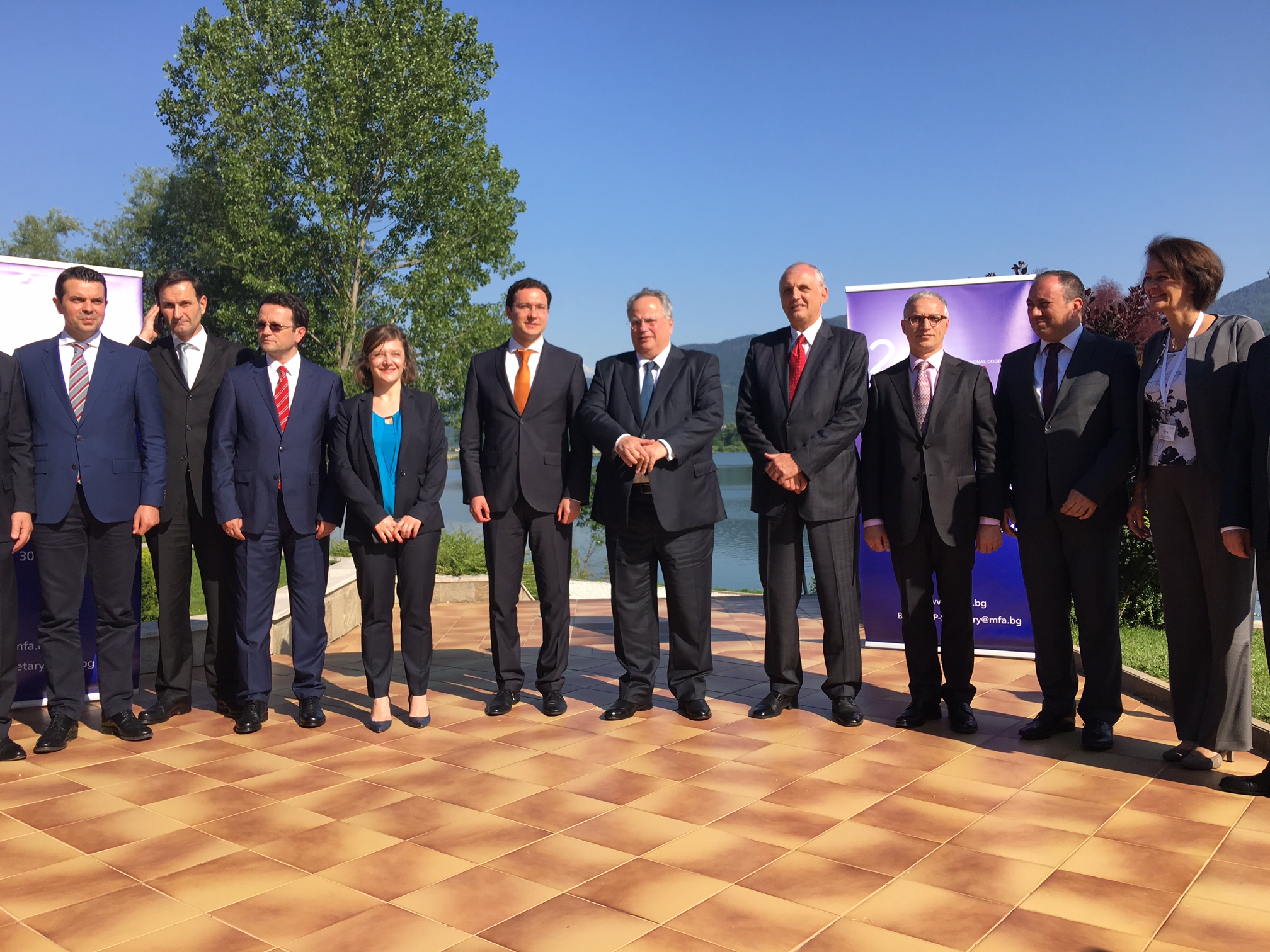 Pravets, June 1, 2016/Independent Balkan News Agency
By Spiros Sideris
"The need to shape a dream and a partnership for the Balkans on their European path", stressed Foreign Minister Nikos Kotzias in the speech he addressed to the Ministerial SEECP held yesterday in Pravets, Bulgaria.
On the sidelines of the Summit, Mr Kotzias mentioned that in his speech he referred to the positive steps that have been taken in the last 20 years of the SEECP Summit and stressed that "today we no longer live in the Balkans of wars, that peace has made progress, that there is growth and understanding in the region", while pointing out however, the need for further steps.
"20 years ago", he said, "along with Bulgaria, we organized this Intergovernmental Conference of Southeast Europe and with joy we see that after 20 years the" child "is growing".
The Bulgarian diplomacy commented positively on the placement of the Greek FM at the 2nd plenary of the Summit, while a positive impression was caused by the act of FYROM Foreign Minister Nikola Poposki, before taking his seat, to move by some distance towards the Greek Foreign Minister to greet him cordially.
In the Summit participated the Foreign Ministers of Croatia, Bosnia-Herzegovina, Romania and FYROM, the Secretary General the the Organization for Security and Cooperation in Europe Lamberto Zannier, the Secretary General of the Regional Cooperation Council Goran_Svilanović and representatives of various European institutions.
After the completion of the works, the host of the Summit Daniel Mitov hosted a dinner to his counterparts in RIU Pravets Golf, on the banks of a small artificial lake.
On Wednesday, June 1, at the Sofia Tech Park will take place the SEECP Heads of State and Government, in which Greece will be represented by Foreign Minister Nikos Kotzias, while the opening speech will be given by Bulgarian President Mr Plevneliev.