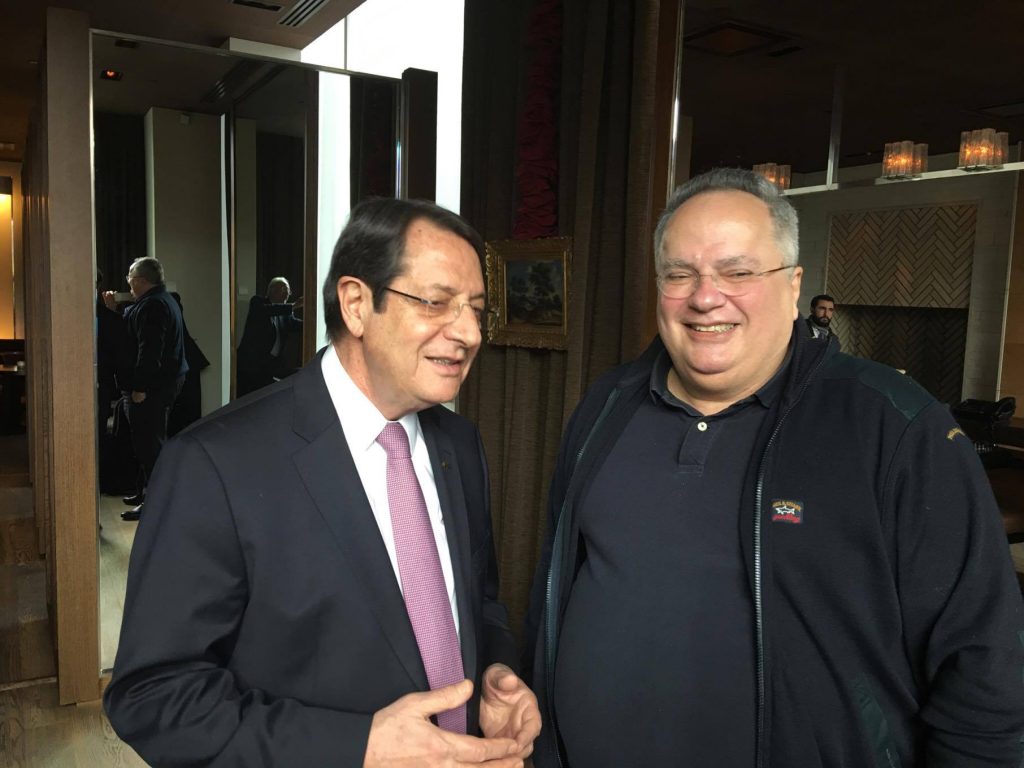 Greek Foreign Minister Nikos Kotzias, following the talks on Cyprus in Geneva stated that "we are in a constant negotiation and struggle for a just solution of the Cyprus problem."
Kotzias stated that a just solution to the Cyprus problem is, above all, "eliminating the causes that caused it, namely the occupation and the presence of occupying troops and the existence of the guarantees system which has been grossly violated".
The Greek Foreign Minister underlined that what is sought is a "fair" solution without it being "flimsy".
Kotzias reiterated the fact that all parties and the UN agreed that "the negotiation process will be «open ended» ", meaning that it will not be terminated if it is interrupted.
It is on this basis, stated the Foreign Minister, that it was "agreed to continue in the form of talks between experts and more specifically, in terms of the Greek Foreign Ministry with a delegation headed by the General Secretary of the Ministry".
The negotiations will convene again next week and "when conditions ripen they will take the shape of an inter-ministerial committee with participation from other representatives", according to the Greek Foreign Minister.
Kotzias highlighted the fact that "for the first time in the history of Cyprus the issue of guarantees and security has been clearly raised and is indeed a special issue on the negotiations table" and added that a "failure of the conference successfully prevented".
Asked about President Erdogan's statements on Greece's stance in the negotiations Kotzias stated that  "the Turkish delegation left Geneva saying they had other more important things to do, such as dealing with the Syrian issue and the constitutional reform and that they wished that a non-organised discussion take place among experts." "Those who left are the ones that ran away. We are still here", stated the Greek Foreign Minister./ΙΒΝΑ