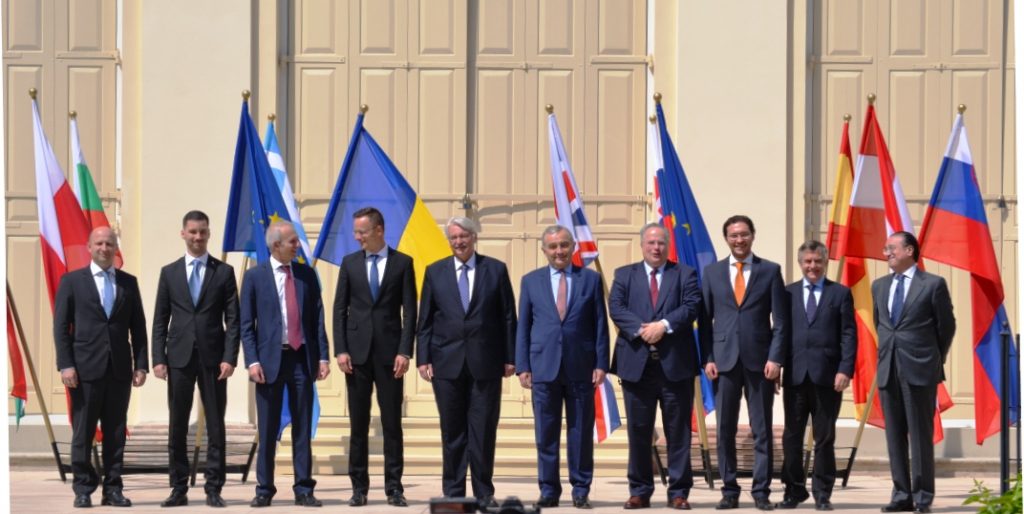 Athens, June 28, 2016/Independent Balkan News Agency
By Spiros Sideris
Europe traumatized by the Brexit is trying to find its footing, and to coordinate any actions it can take, at least, without panic and punitive obsessions, which seemed to prevail in the immediate meeting of the six FM of the founding members of the EU , which was held on Saturday.
Greek Prime Minister Alexis Tsipras, has long been urgently calling to open the discussion for another Europe, the Europe of the founding values of the European peoples.
On his part, Greek Foreign Minister Nikos Kotzias, continuously emphasizes the need to protect the unity of the EU, its social and democratic character, something he reiterated in the lunch he attended at the invitation of the Polish Foreign Minister in Warsaw and in which participated beyond the Greek and Polish Foreign Minister, their counterparts from Bulgaria, Romania, Hungary, the UK Minister for European Affairs, while Austria, Spain, Portugal, Slovenia and Slovakia were represented by senior government officials, who agreed that: "We need to strengthen the dialogue between us and sincerely look for productive and creative solutions".
During the lunch, which lasted two hours, Mr Kotzias emphasized to the representatives of other countries the need to protect the unity of the EU and its social and democratic character. "We need to organize a democratic debate in a way that helps ensure the interests of our citizens", he said, noting that we must not "turn our backs on them".
Asked about the risk of fragmentation of the EU, Mr Kotzias said that "the Brexit is an unprecedented crisis for the EU and we should be very serious, sober and calm in dealing with it", adding that "we have to respect the democratic decision of the British citizens without alienating the entire UK and its citizens from the EU.
Mr Kotzias described the current period with the Brexit as a period full of contrasts and contradictions, of which, he said, should not be overstated neither the one nor the other side. "The paradox is that everyone says what a democratic process the referendum is, but at the same time they say that the world was carried away and that no one wants Britain to leave the EU", he pointed out.