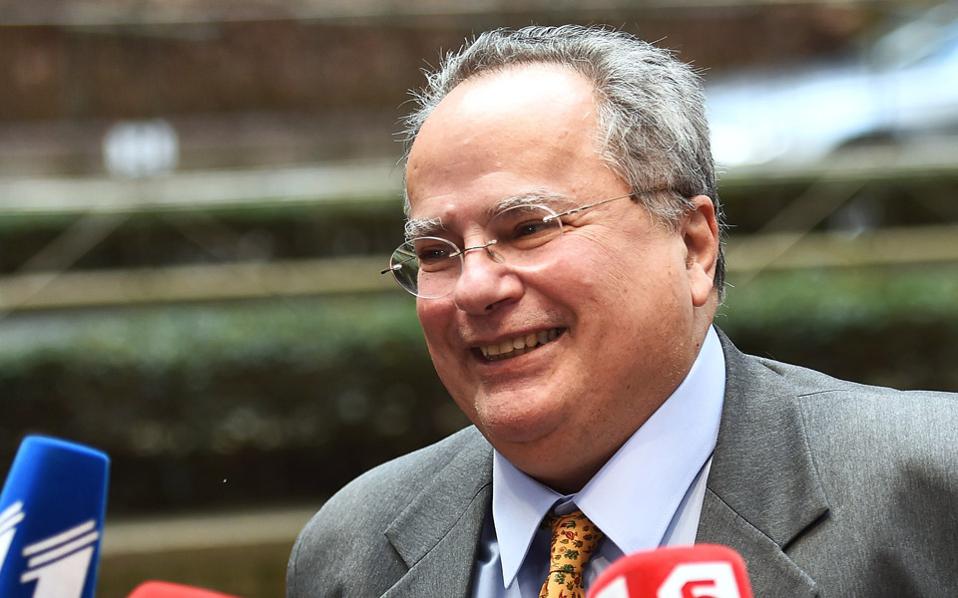 Athens, April 27, 2015/ Independent Balkan News Agency
By Spiros Sideris
"They want to support us to have development… or have they decided to leave Greece to face difficulties, to punish it and to give an example of what happens to a country that has a left government?", this dilemma posed to Europe, the Greek Foreign Minister Nikos Kotzias in an interview with Reuters in New York on Friday, the last day of the five-day official visit to the US.
Kotzias stresses that he respect Germany, but the german policy or the way Berlin treats the Greek economy, noting, Reuters reports, that Athens and its partners in the eurozone should reach a compromise for the creation of development of policies that will revitalise growth and will allow the country to repay its debts.
Asked if he is merely asking the rest of Europe to entrust Greece, the Greek Foreign Minister replied "no", explaining that "trust is a very important thing, but they should be pragmatists".
"It's like playing the game of the coward, but not the kind of game you know. What our friends forget is that we do not have fuel to move… We want to reach a compromise and in the end we will", Kotzias stressed.
"So, you do not provide Greece with a solution, are you putting pressure on the Greek government? What can the solution be?", he wonders, stressing that "the Golden Dawn is coming. Nobody wants that, so they will find a solution".
Referring to the cooperation with Russia for the construction of a gas pipeline that will pass from through Turkey, Greece, FYR Macedonia, Serbia and Hungary, including possibly Austria, Kotzias said that a group will meet in May to discuss technical and financial matters.
Based on Russian calculations, the investment in the greek section of the pipeline could be up to USD 2 to 2.5 billion he continued, stressing that funding could come from western companies and banks instead of the Russian government.
In terms of money that could be taken by Greece as an advance on future earnings of the pipeline, the foreign minister stated that the Russians said that this is an amount similar to what Bulgaria would have received from the pipeline South Stream. "I'm not sure but it is about USD 5 billion", he said.
Finally, Kotzias stated that the US special envoy for energy issues Amos Hochstein will be in Athens in two weeks to present an alternative and potentially wider natural pipeline project that would also include Albania and Bosnia.