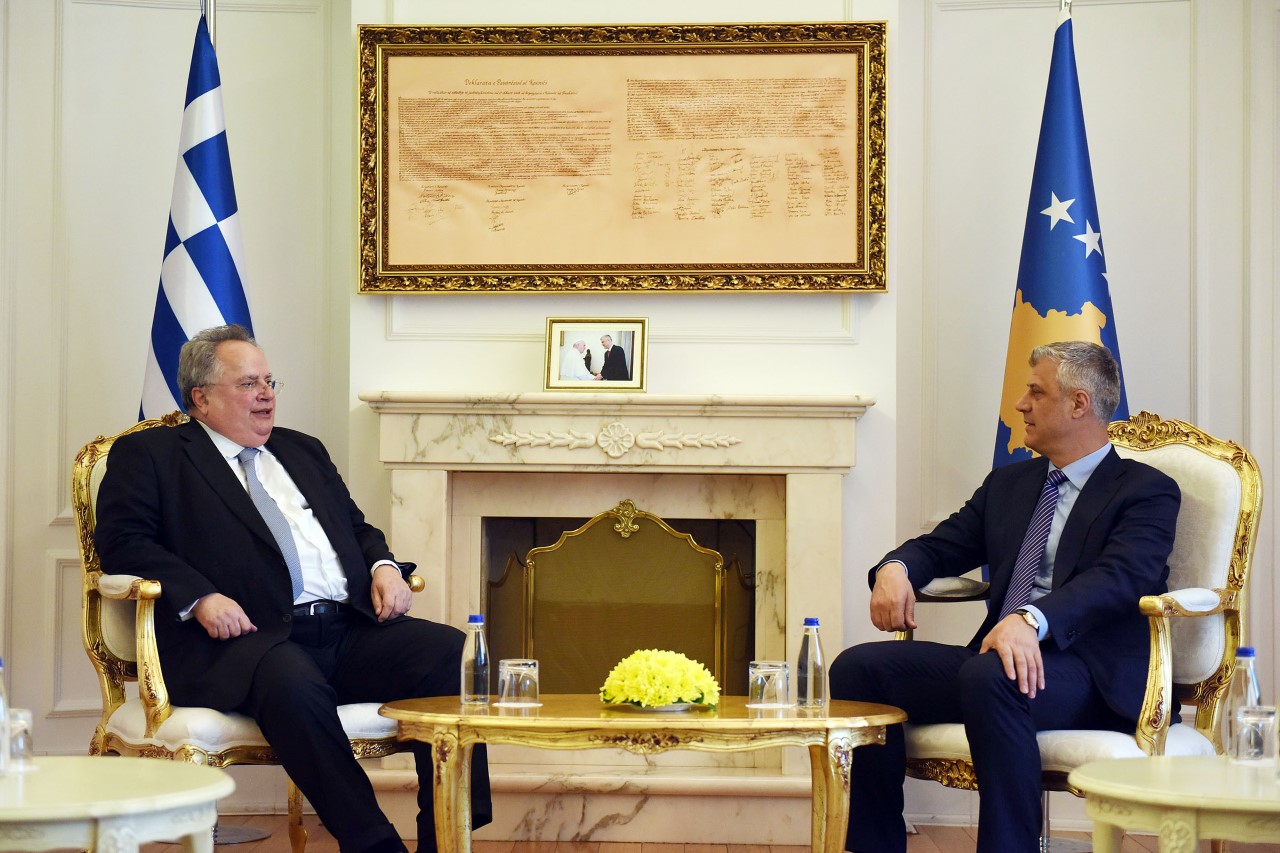 The President of Kosovo, Hashim Thaçi has received the Greek Foreign minister, Nikos Kotzias.
President Thaçi said that he praises Greece's positioning about Kosovo's European perspective.
"We're grateful for the support that Greece has offered for our accession in international organizations and we would like for this support to continue in order for our country to become a member of INTERPOL, UNESCO, NATO, European Union and United Nations Organization", Thaci said, adding that "it's very important that Greece preserves a constructive stance".
Kotzias and Thaçi also talked about the importance of dialogue between Kosovo and Serbia in Brussels, which strengthens peace throughout the entire region.
On his part, the Greek Foreign minister said that the normalization of relations between Western Balkan states and EU states is very important.
"Greece supports the plan for European integration in all levels", Kotzias said.
President Thaçi and the Greek Foreign minister, Nikos Kotzias have also discussed about strengthening economic cooperation.
"Kosovo has built a very attractive business environment and all Greek investors are welcome", president Thaçi said.
This meeting also discussed the process and modalities for the opening of Kosovo's office in Athens, which would help in strengthening bilateral relations between Kosovo and Greece. /ibna/