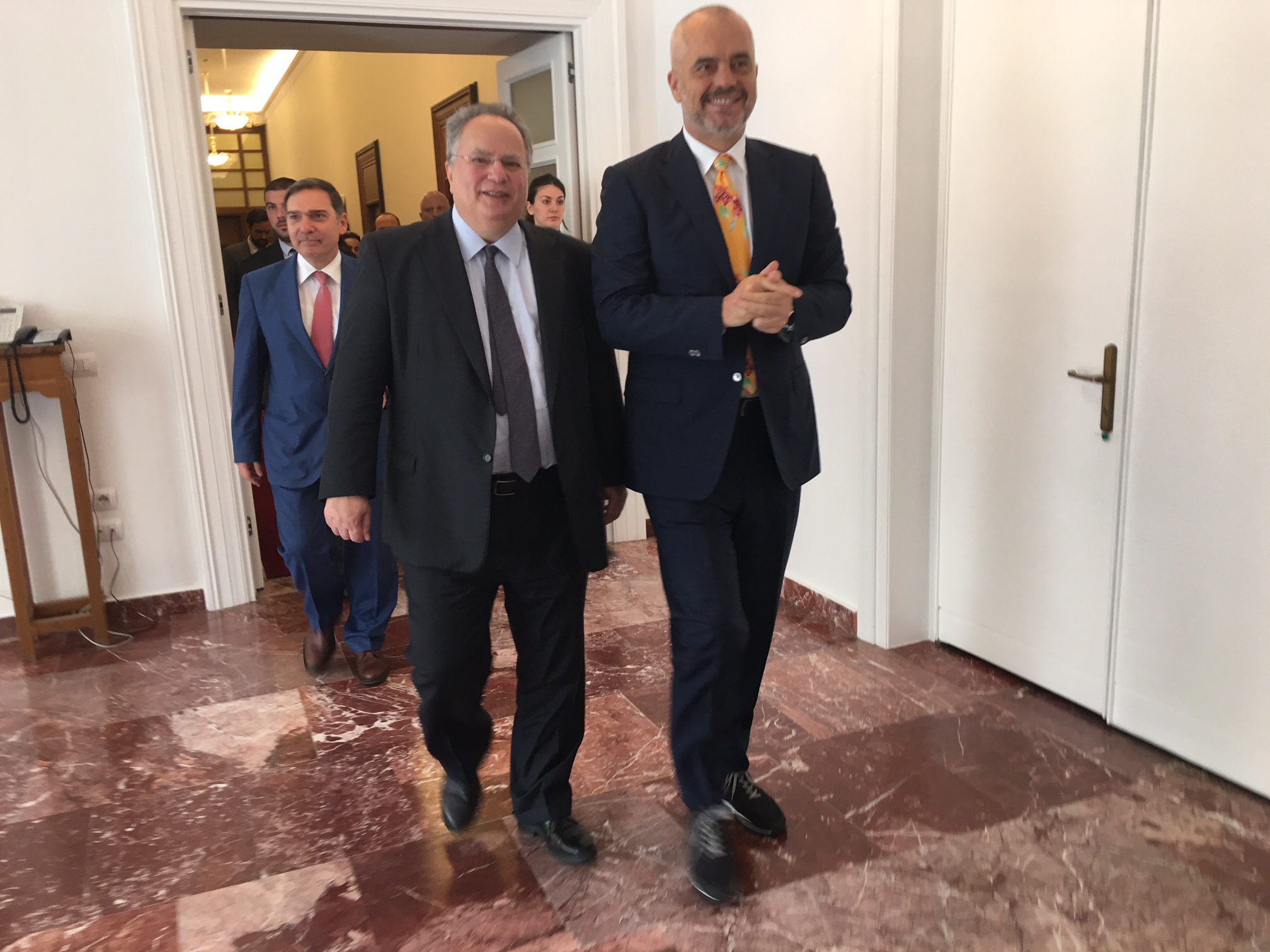 Tirana, June 7, 2016/Independent Balkan News Agency
By Spiros Sideris
In very good atmosphere took place the meeting between Edi Rama ang Greek Foreign Minister Nikos Kotzias, at the Prime Minister's office in Tirana, despite the fact that in the previous days there had been tension after the statements of the Albanian Prime Minister on the Cham issue.
Known for his peculiar character, the Albanian Prime Minister had provoked the Greek side at the Congress of the Association of Chams, making references against the policy of Greece regarding the Chams. The Greek Minister was greeted and escorted to the Prime Minister's Office by his Albanian counterpart Ditmir Bushati.
Albanian Prime Minister made a promise that will support all initiatives taken jointly by the Foreign Ministers of Greece and Albania in resolving the issues between the two countries.
During the meeting, which lasted one hour, Mr Kotzias told AMNA that the discussion was held in a good atmosphere and involved, besides bilateral issues, the future of the two countries and the situation in the wider region, as well as the situation in Greece's northern neighbour, FYROM. According to Mr Kotzias, the Albanian Prime Minister also referred to the experiences he had in past meetings with Greek politicians.
On his part, the Greek Foreign Minister presented the Albanian Prime Minister with a strategic review of the way it develops and the difficulties the European Union is currently facing.
After his meeting with Mr Rama, Mr Kotzias will deliver a speech as keynote speaker at the University of Tirana on the Greek-Albanian relations and Albania's European perspective.