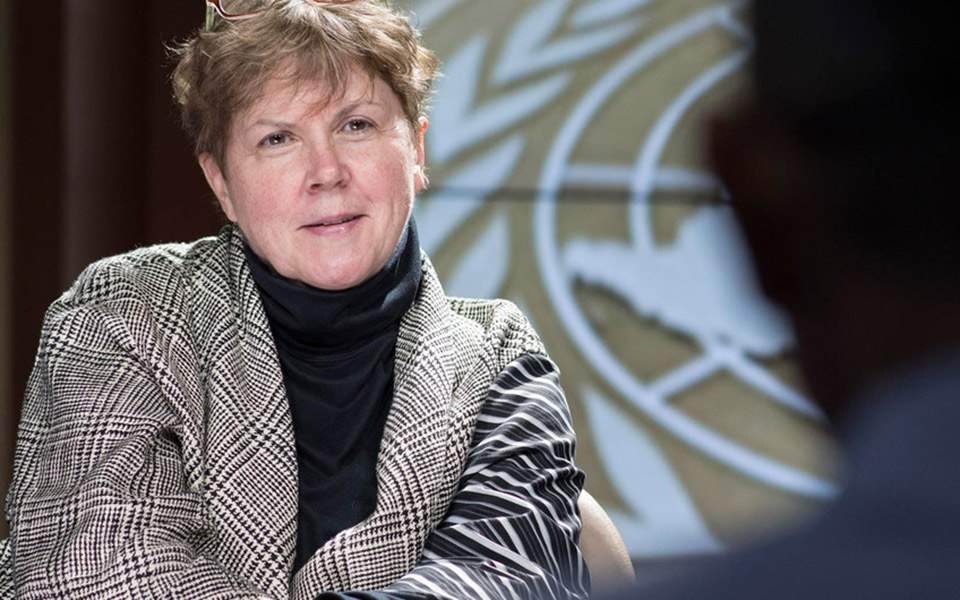 Nikos Kotzias will have a meeting on Tuesday, September 11, in Athens with the special envoy of the UN Secretary General for the Cyprus issue, Jane Holl Lute, at the Foreign Ministry of Greece.
As part of the her exploratory contacts at the instruction of Antonio Guterres, Jane Holl Lute will record the views of all parties involved in the Cyprus problem, in order to begin, if possible, a new cycle for a solution, after the failed attempt in Crans Montana.
So far, the special envoy has met with the leaders of the two communities, Nicos Anastasiades, President of the Republic of Cyprus, and Mustafa Akinci, leader of the Turkish Cypriots, as well as the Turkish Foreign Minister, Mevlut Cavusoglu.
Nikos Kotzias is expected to give his views on security and guarantees, as well as on the next steps that will help to resolve the Cyprus problem.
Jane Holl Lute will then go to Brussels to meet with the EU High Representative for Foreign Affairs and Security Policy.
In order to complete her contacts and to present the proposals of her conclusions to the Secretary-General by September 20, the UN Secretary-General's special envoy will also have to meet with British Foreign Minister Jeremy Hunt, something that has not yet been made possible, as the British side insists that Lute meets with Sir Alan Duncan instead, who has been charged by the Foreign Office with the Cyprus issue./IBNA