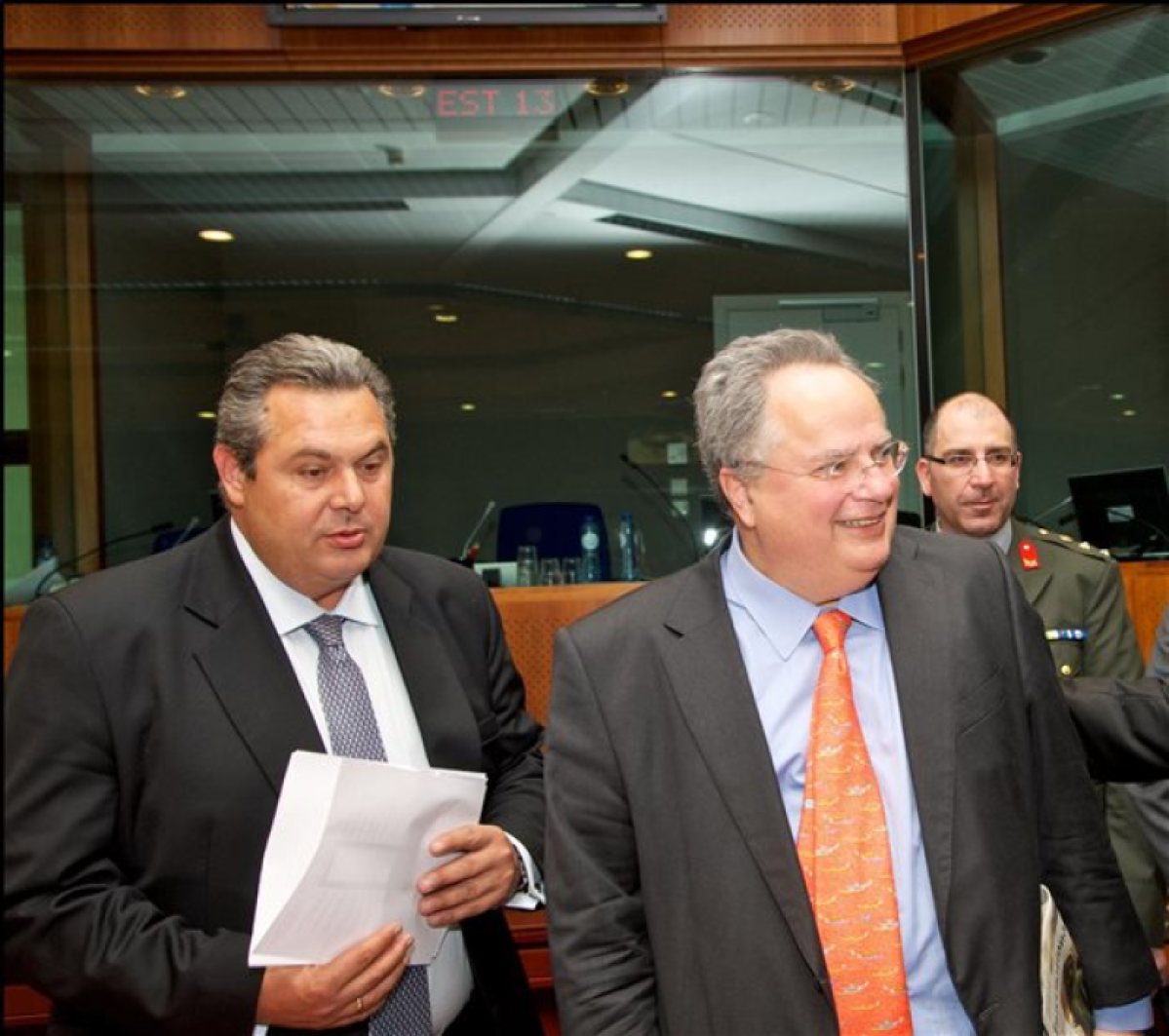 As Greece's opposition parties press the government to reveal the reasons behind the recent resignation of Foreign Minister Nikos Kotzias, the leader of junior coalition partner Independent Greeks party, Panos Kammenos, moved to deny claims made about him by Kotzias.
Political upheaval was caused by a statement of former foreign minister Nikos Kotzias who said a scathing attack was launched by Panos Kammenos on the government in last week's cabinet meeting. 
According to Kotzias, Kammenos said that financier George Soros is "funding" the Greek government to promote the Prespes Agreement. On Thursday, Kammenos denied he made such a claim.
Main opposition New Democracy has demanded that the government releases a nine-page resignation letter by former foreign minister Nikos Kotzias. Minor opposition parties made similar calls on Wednesday, with the Movement for Change tabling a relevant question to the Prime Minister in parliament.
New Democracy also submitted a video of Kotzias' statements to a Supreme Court prosecutor in order for Justice to investigate what is in his resignation letter and what was said at the cabinet meeting.
PM Alexis Tsipras has made clear that he has no intention of publishing the resignation letter.
Kotzias recently said Kammenos launched serious accusations against him at a cabinet meeting last Wednesday, and that no other minister defended him.
TA NEA newspaper reported that the premier appears to be afraid of Kotzias making further revelations about Kammenos and the balance of power within the ruling coalition.
Tsipras is thought to have upset some SYRIZA officials by accepting Kotzias's resignation instead of standing up to his coalition partner, Panos Kammenos, who strayed from the government foreign policy line with regards to the name deal with the Former Yugoslav Republic of Macedonia (fYROMacedonia).
According to media reports, Kotzias had advised the PM to cut ties to the Independent Greeks and call an election in 2019 without carrying the "weight" of the right-wing party in the campaign.
Analysts point out that Tsipras appears to have strategically opted to continue in the coalition with Kammenos until he has the political initiative to call an election at an opportune moment…. / IBNA
Main Photo (File): Panos Kammenos (L) with former FM, Nikos Kotzias