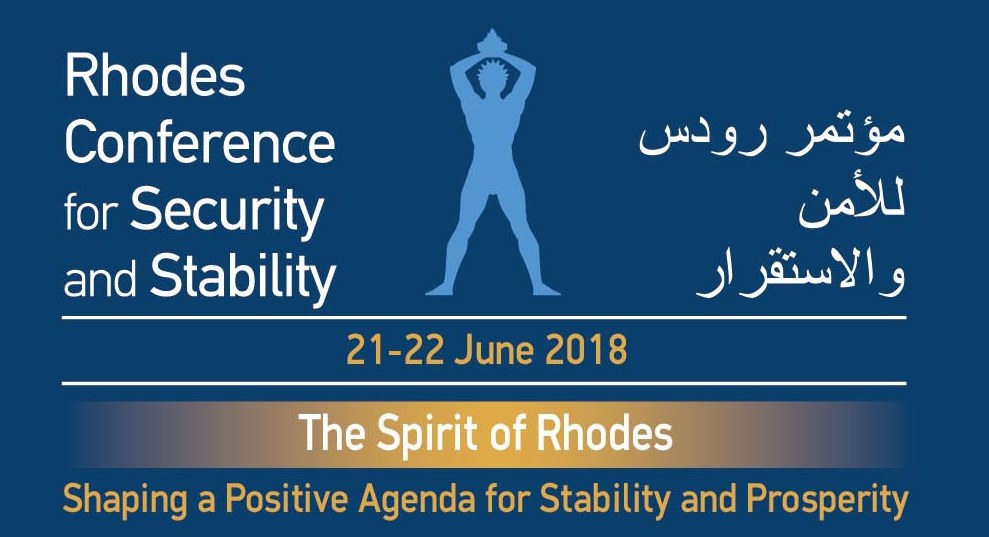 The 3rd Conference on Security and Stability will be held in Rhodes, the crossroad for people and culture, on 21 – 22 June 2018.
By reinforcing Greece's role as a bridge-maker in a geopolitically fragile region, the initiative of Greek Foreign Minister Nikos Kotzias highlights the need for a collective response to the common challenges of the region.
Undoubtedly, the 3rd Conference establishes Greece's initiative for the convergence of the Southeast European, Middle East and North Africa regions as a pillar of stability and security.
This requires continuous initiatives being undertaken, such as the Rhodes Conference, for political, economic and cultural synergies between the two sides of the Mediterranean basin (the European and the Arabic) to be realized.
Effectively addressing common challenges on all levels – from refugee and migratory phenomena to environmental challenges and tackling extremism – requires ever closer cooperation between the countries of Southeast Europe and key countries in the Middle East and North Africa, which, in one way or another, can play an important role in resolving crises that afflict the area.
Having restored its presence as a pillar of stability and security on the international stage, and by overcoming chronic disputes with neighboring countries in the Balkans – i.e. via the Agreement with the fYRoM – Greece sought and succeeded in linking Southeast Europe with the Arab states.
The Rhodes Conference on Security and Stability encourages the adoption of an alternative approach to stabilizing the region, since everyone has realized that conventional efforts towards resolving conflicts and problems affecting the peoples of the Mediterranean are not effective.
The initiative seeks to encourage the development of an agenda of positive cooperation, by including issues such as education, culture, the environment, energy, transport and youth. A different agenda through which relationships and networks between bodies and citizens will be built, paving the way for the settlement of outstanding security issues.
The "spirit of Rhodes", as the initiative was characterized since its first session in 2016, essentially reflects a common intention of promoting constructive dialogue and creative cooperation initiatives, with an eye to the future. It favors the consolidation of stability, prosperity and democracy, promoting consensual solutions and forging relations of brotherhood among peoples. The "spirit of Rhodes" contributes to the restoration of the historical unity of South East Europe, North Africa and the Middle East, negating stereotypes and highlighting the importance of the harmonious coexistence of cultures and religions.
The 3rd Conference on Security and Stability in Rhodes will be attended by Foreign Ministers and senior officials of states and international organizations who will exchange views on coexistence and cooperation under conditions of peace and stability./IBNA