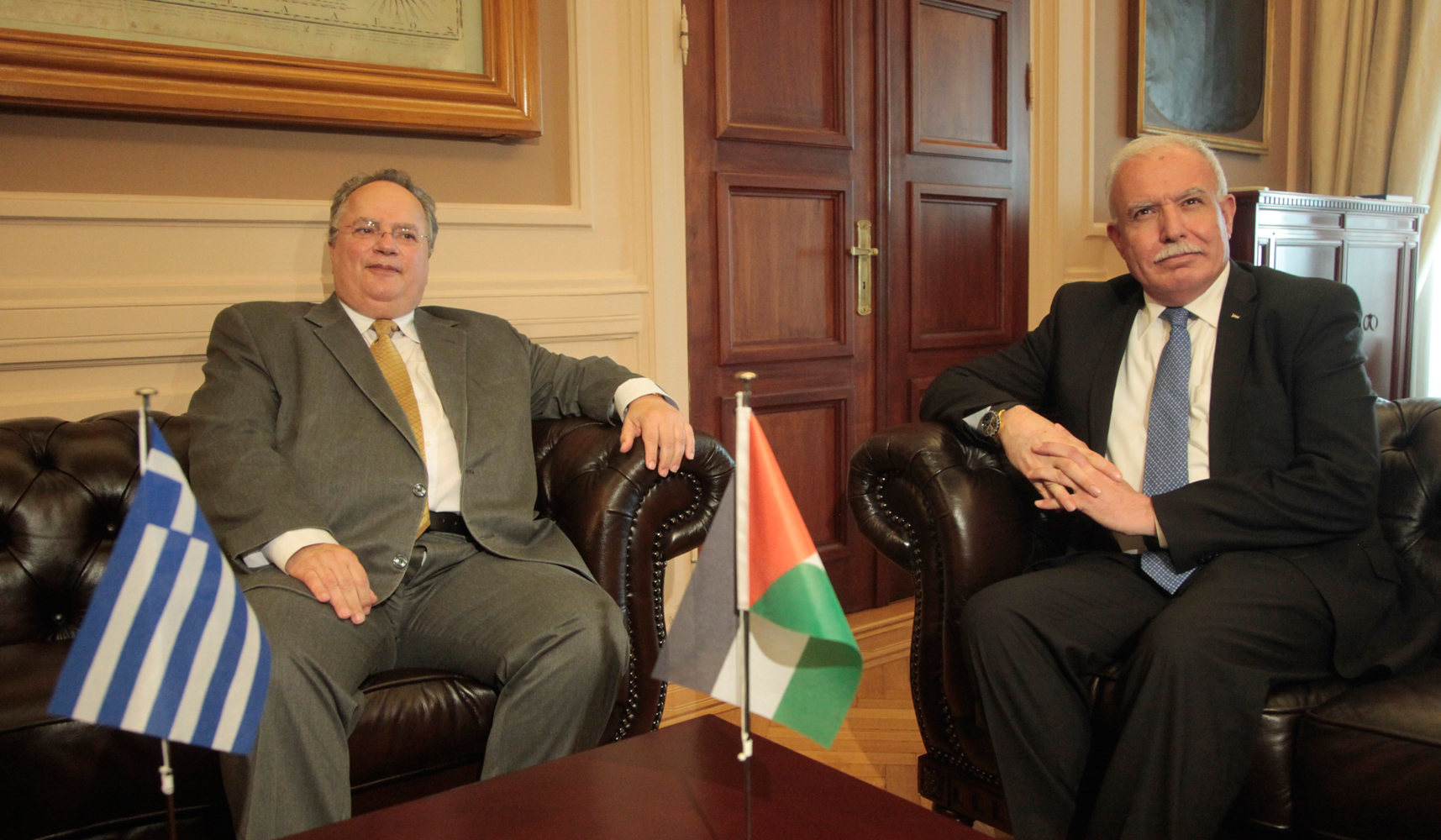 Athens, July 8, 2015/ Independent Balkan News Agency
By Spiros Sideris
The friendship and support of Greece to the Palestinian struggle confirmed the Greek Foreign Minister Nikos Kotzias from Ramallah, where he performs his first official visit.
"We are old friends and there was always mutual solidarity between us", Kotzias said after meeting with his Palestinian counterpart, Riyad al-Maliki, noting that "Greece has always supported the Palestinian cause and the legitimate desire of the Palestinian people for a sovereign, independent and viable State of Palestine. Our support continues today".
In Ramallah, as explained the Greek Foreign Minister, discussions continued on the upgrading of bilateral relations that had started in Athens, but also on the situation in the region, the fight for human rights, for peace, prosperity, security and stability in the whole region", as well as "the developments and the peace process in the Middle East, which is in our common interest".
Kotzias pointed out that Greece "supports a solution on the basis of the states between Palestine and Israel, at all levels and in all international forums and organizations", adding that he believes "everyone has the right to determine their own identity and create their own institutions".
What's more, he "encourages the participation of Palestine in all the discussions of the European Union on the peace process", "supports the participation of the European Union in the peace process in the region" and works towards developing even better bilateral relations in all issues and sectors.
"We have", Kotzias stressed, "common interests, common past and common future for the protection of these common interests".
Finally, the Greek Foreign Minister expressed his delight for the meeting with Palestinian President Mahmoud Abbas, in which as he revealed, will deliver to him the official invitation of the Greek government and the President of the Greek Republic.