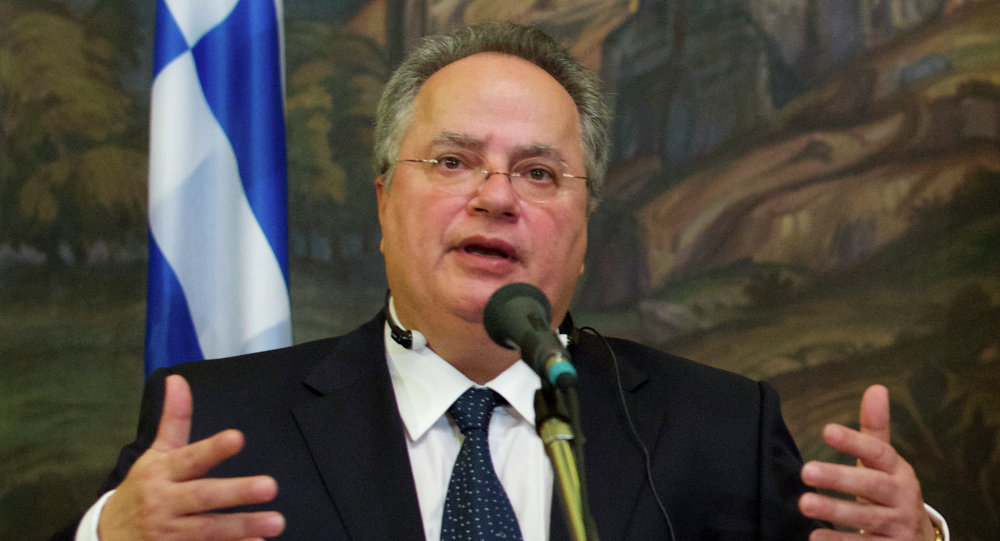 On Thursday evening, the Greek Foreign Minister informed the members of the Standing Committee on National Defense and Foreign Affairs of the Greek Parliament of the Turkish President Recep Tayyip Erdogan's visit to Athens.
"Some wanted on purpose to see Erdogan's visit to Athens being unsuccessful," Foreign Minister Nikos Kotzias said at the Foreign Affairs and Defense Committee of the Parliament. Analysing the visit of the Turkish president to Athens, he noted that "Transnational relations are not like relations with neighbours that when you do not like them, you do not talk to them. There must be communication and discussion, all states should discuss even with the less liked of neighbours. We are not afraid of any discussion or dialogue," the Greek Foreign Minister said. "The core of power in Turkey is Erdogan, this is why we invited him. It makes no sense to talk to another person."
As Kotzias noted, "a visit cannot solve all problems" but went on to underline that the Turkish side admitted that there are Pomaks and Roma people who are not of Turkish origins.
Erdogan began with the wish to see the Lausanne Treaty revised but, in the end, he said it should be updated.
For the first time he was clear that there is no issue of Greece's sovereignty or its territorial integrity.
Speaking about the President of Turkey, the Greek politician said, "Life itself will prove his statements as true or false but he was made to make the above mentioned statements contrary to what he believes and stands for. He did not gain anything much out of the visit, instead he was rather cramped. When you are pushed to step back and say things you do not believe, you have already retreated".
"The country won and showed to the whole world who is fighting for justice and for the international law. He did go back on political matters but was presented with solutions he was in need of, in practical issues. It is impossible to be together with your neighbour without talking to him. The policy of isolation is the policy followed during Hoxha's time in Albania", the minister added.
Kotzias reiterated that Greece is not afraid of the foreign policy approach, nor is the country afraid of taking initiative or hosting anyone whatsoever, as long as we (Greece's representatives) defend its interests.
Nikos Kotzias will have a get together with Commissioner Hahn on Friday, December 15
The Commissioner for European Neighbourhood Policy & Enlargement Negotiations, Johannes Hahn will talk with Kotzias about issues on his agenda and will fill him in on meetings and co-operations he had with Balkan countries in the previous period. Their meeting will be followed by a joint presser.
 The Greek FM met his Colombian counterpart 
On Thursday, December 14, Nikos Kotzias welcomed his counterpart of Colombia, Holguin Cuellar, with whom he discussed how they could further develop bilateral relations and do more in fields like entrepreneurship and tourism. The two ministers had met on the sidelines of the UN GeneralAssembly, last September, in New York…/IBNA
Photo: Ivan Sekretarev/AP