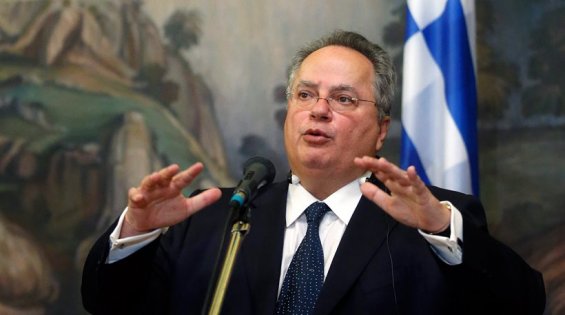 Athens, October 20, 2015/Independent Balkan News Agency
By Spiros Sideris
The important role of Greece, a country which is a bridge of three continents, as an honest mediator in the urgent need for the peaceful coexistence of different faiths, attitudes, beliefs and especially for the defend primarily of human life, stressed Foreign Minister Nikos Kotzias in his speech in the International Conference on "Religious and cultural pluralism and peaceful coexistence in the Middle East."
This, Kotzias said, is the message of Greece and of its multidimensional foreign policy, since as he noted, the Middle East and North Africa are linked to Greece with millennia of shared history and is a place where multiculturalism and multireligiousness has thrived, while now they are being destroyed by extremists, who, citing religious fundamentalism, justify their inhumane and anti-religious activity, perform crimes against people and history.
The foreign minister noted that Greece supports the political solution in Syria and asks the EU for the formation of a special strategic relationship with Jordan and Lebanon, while stressed the great importance of stability and security in particular in Egypt and highlighted the need to promote large reconstruction projects throughout the region.
Referring to security and stability in the region, he said that a just solution to the Cyprus problem, without troops and guarantees, would contribute to this.
"In the triangle Ukraine, Libya, Syria and Iraq, Greece produces stability and security and has the knowledge, means and methods to help as an honest mediator, away from publicity, anyone who needs or wants to have an honest friend without second thoughts in the EU", Kotzias pointed out.
Regarding the refugee crisis, the minister of foreign affairs stressed that of major importance is the good cooperation with Bulgaria and Turkey, on the basis of International Law and not bargaining, a collaboration however, that does not mean joint patrols, something that should " forget all those who think they can speak without respect for the sovereign rights of our country".
Finally, Kotzias referred to his new initiative, an International Observatory that will contribute to more a effective dialogue among communities in the region and the recording of crimes against humanity, in order to prevent new ones.