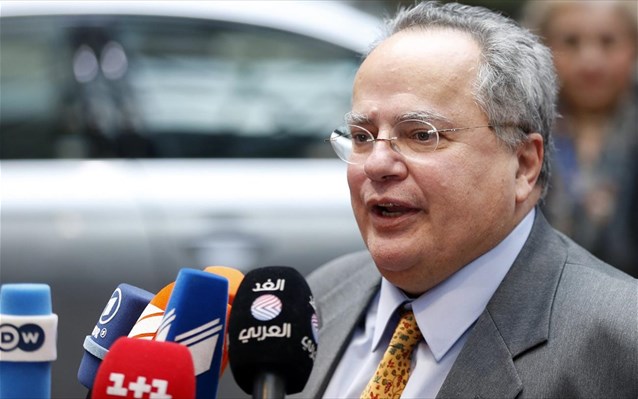 Athens, April 19, 2016/Independent Balkan News Agency
By Spiros Sideris
From Luxembourg and the EU Foreign Affairs Council sent his own message, the Greek Foreign Minister Nikos Kotzias.
After the end of the council N. Kotzias stated:
"Today we focused our discussion on the refugee issue and in particular we discussed the issues of addressing refugee flows coming to Europe from the central Mediterranean, especially from Libya.
We agreed that we must proceed in adopting and implementing a series of measures to intensify the SOPHIA Plan, but made it clear to everyone that this can not, without guarantees to Greece, extending to the East and explained our conditions and requirements.
In addition, we reminded the Commission and the Member States that a series of commitments taken by the European Union, such as the relocation of 160,000 refugees and the installation of 50,000 refugees in the corridor of the western Balkans, the financing of Greece, which has spent nearly 2 bn euro in this case, have not been met, as have not been met many aspects of the October 25 decisions. Consequently, they ought to implement them. Also we discussed the EU – Turkey relations and how to implement the joint decisions of both sides".
The Greek Foreign Minister will travel to Paris on Tuesday, where he will attend a working dinner with the Deputy Foreign Minister responsible for European Affairs, Harlem Désir, while on Wednesday he will meet at Quai d'Orsay with the French Foreign Minister, Jean-Marc Ayrault. On Thursday he will be in Thessaloniki for the quadripartite summit of Greece, Albania, FYROM and Bulgaria.