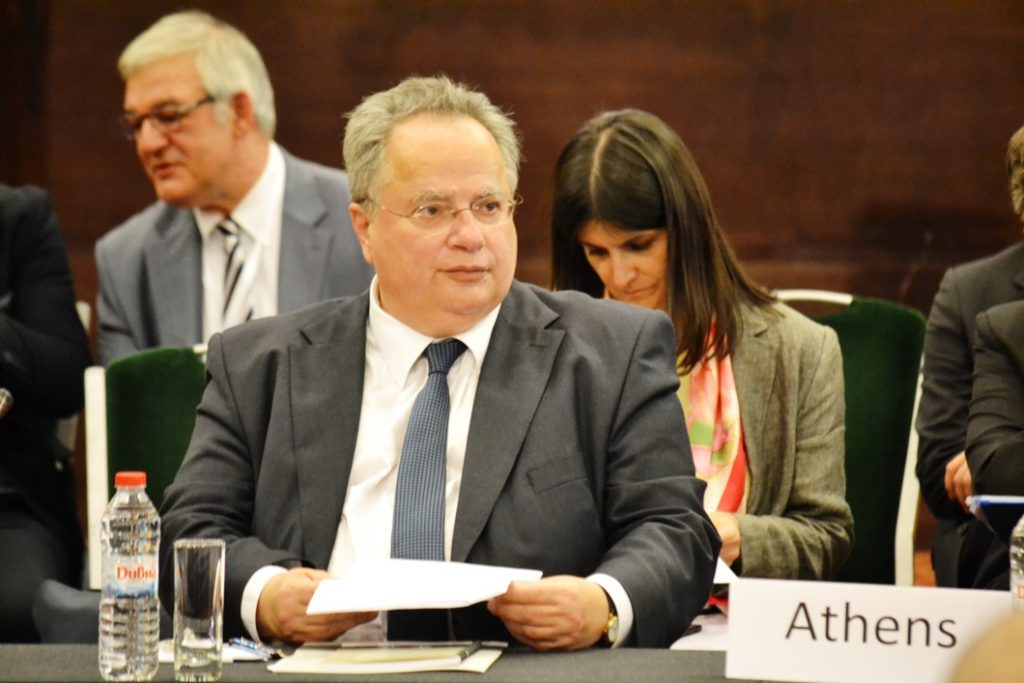 Greek Foreign Minister, Nikos Kotzias will participate at a special meeting of the 28 foreign ministers, where the outcome of the US elections will be discussed as well as the future of EU – US relations, in Brussels on Sunday.
Mr. Kotzias will also attend the Foreign Affairs Council (FAC), on Monday 14th which will present the positions of Greece concerning  recent developments in Turkey. It's worth noting that US President Barack Obama will visit Greece a day later on 15th – 16th November. 
The Foreign Ministers will also discuss the situation in North Africa and the Middle East, and there will be a working lunch on Syria. Mr. Kotzias will inform his European partners on the outcome of his recent visit to Lebanon, which was made in the "spirit" of the Rhodes Conference on Security and Stability.
The Council agenda also includes the path of the Eastern Partnership, assessment of the implementation of the Riga 2015 Summit objectives and the development of EU relations with its Eastern Partners.
Finally during the afternoon meeting of the FAC, a joint meeting of Foreign and Defence Ministers will take place where the Global Strategy for Foreign and Security Policy issues and the preparation of the Implementation Plan for Security and Defence will be examined./IBNA