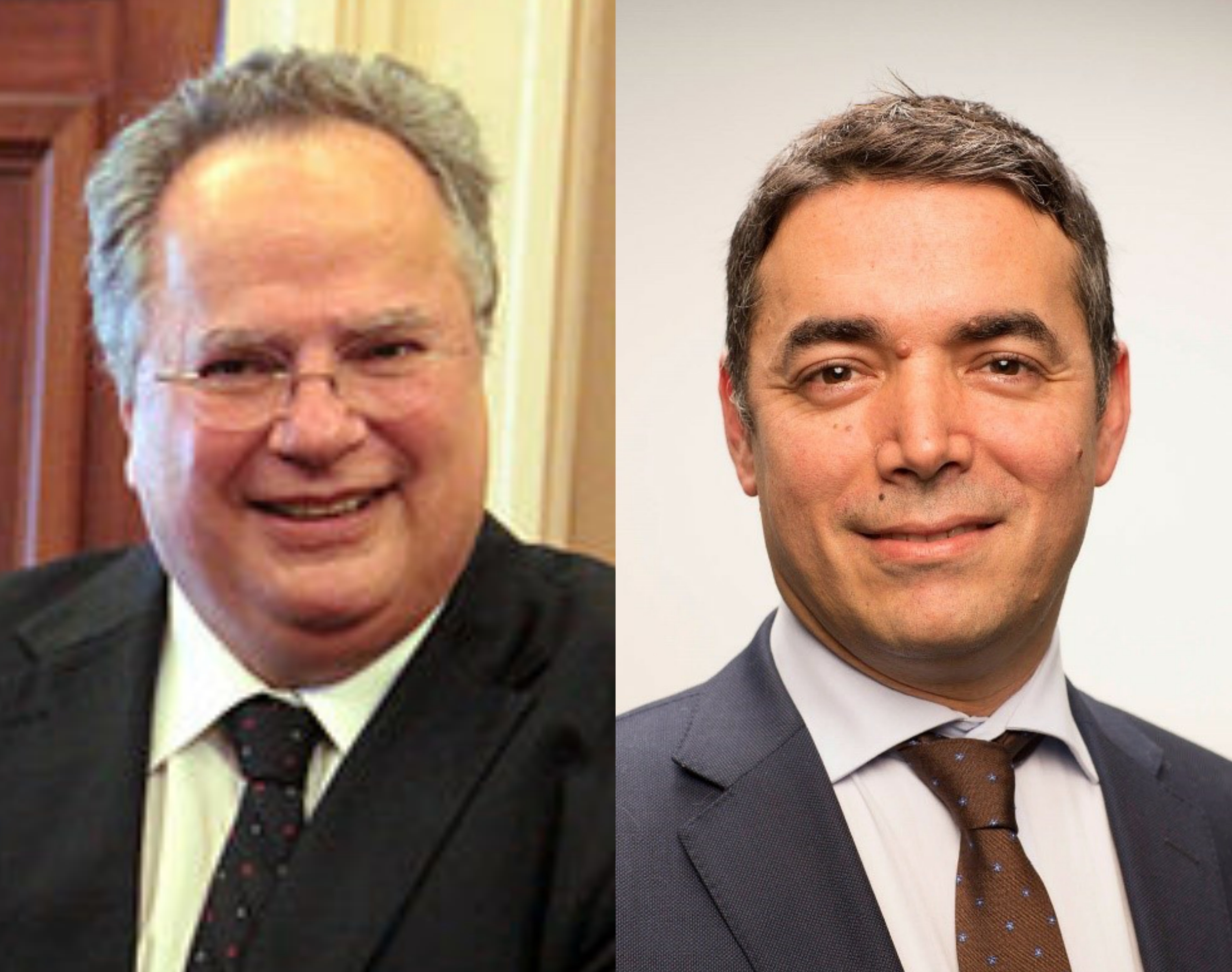 The new Foreign Affairs Minister of FYROM, Nikola Dimitrov, will be in Athens to meet with Greek counterpart Nikos Kotzias on Wednesday.
Nikola Dimitrov (1972) was chosen by Zoran Zaev to be Foreign Minister in his newly-formed government as an independent who has considerable experience in the diplomatic corps where he served for 18 years. Dimitrov had resigned from the FYROM diplomatic corps in 2014, having refused to go to Moscow as Ambassador, thus expressing his strong opposition to the regime of then Prime Minister Nikola Gruevski.
Dimitrov was the youngest diplomat in Washington in 2001, where he remained as ambassador until 2006. He maintains close relations with both the State Department and European diplomacy having served in key positions while he is well acquainted with the Greece-FYROM issues as he was the head negotiator for FYROM on the talks held over the name dispute. He was also a frequent interlocutor of Greek Ambassador Adamantios Vasilakis who represented Greece in talks with Matthew Nimetz.
In his statements to DW, Dimitrov had said on relations with Greece that the name dispute and the ensuing embargo on European integration was used as an excuse for not implementing reforms and the ever-increasing isolation of the country.
It does not go unnoticed that he joined street protests during the so-called "colorful revolution" last year, reiterating about Nikola Gruevski that he has lost his moral orientation, adding that "it's a historic opportunity to punish the government and say no to their outdated policies, so that we are rid of shame and bring back hope."
His desire to make Greece his first trip in an official capacity after taking office as Minister of Foreign Affairs, marks the willingness of the new FYROM leadership to realistically approach the issue of the name, by mitigating the differences between the two sides and taking a different political approach from the previous governments of Nikola Gruevski.
The meeting between Nikola Dimitrov and Nikos Kotzias will focus initially on FYROM's attitude to the name issue, while the prospects of the MoU agreed with the previous leadership will be thoroughly examined along with regional and international Developments and the European course of FYROM and its accession to NATO.
Diplomatic circles in Greece reject any proposal of FYROM joining NATO with a provisional name, as this would be a means of de facto imposing a dual name. As the same sources point out, only with a definitive solution, with an acceptable name for all uses, Greece will consent to the accession of fYROM into the international forum./ΙΒΝΑ