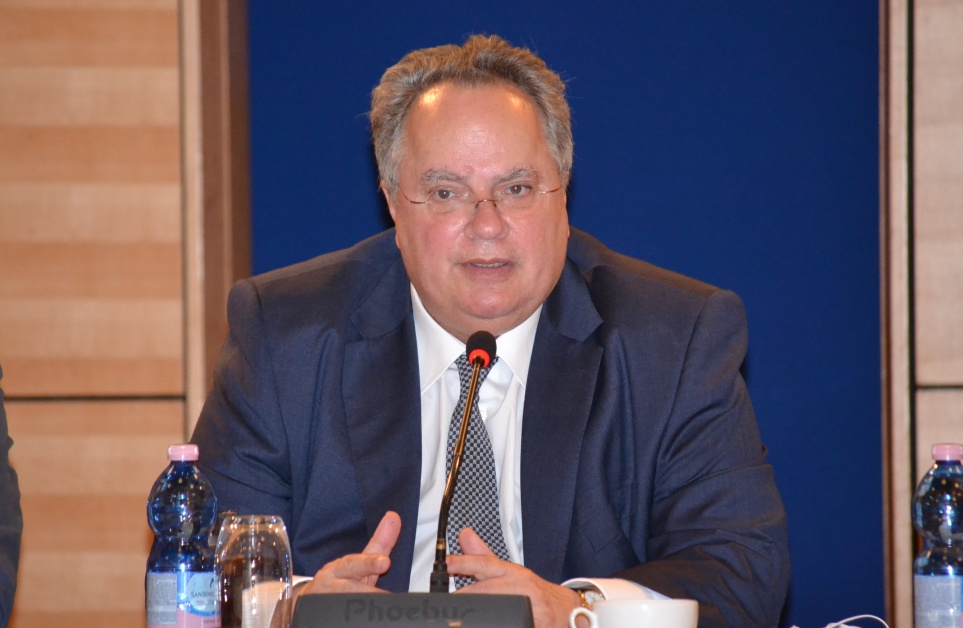 Athens, October 10, 2016/Independent Balkan News Agency
Foreign Minister, Mr. Nikos Kotzias, addressed a letter to EU Enlargement Commissioner, Mr. Johannes Hahn, following recent misrepresentations of the latter regarding a non existent issue between Greece and Albania.
In his letter, Mr. Kotzias stresses that it is concerning and contrary to its mission that the Commission, intentionally or not, undermines an ongoing process which has begun on the initiative of the member-state Foreign Minister. Furthermore, Mr. Kotzias stresses, since this ongoing process aimed at improving Greek-Albanian relations -a goal that the Commission supposedly fully shares – it is suprising that instead of supporting it, the European Commission is placing obstacles to its further implementation.
The Foreign Minister makes clear that for Greece there will never be a "Cham issue": "I take this opportunity to reiterate, once again, our firm position on this issue. For Greece, there is no "Cham issue". Therefore, there has never been and there will never be such an issue on the Greek – Albanian agenda". Mr. Kotzias reproached the Commission for having voiced an opinion on the matter in "such an irresponsible and frivolous manner, ie without prior consultation or thorough research and consideration of the issue, let alone when our positions are well known both to you and to the European External Action Service". This stance "does is not in line with the role or the function of the Commission".
Meanwhile, Mr. Kotzias warns that "if the Commission were to adopt nationalist arguments of those who insist on restoring a non-existent problem, this would amount to accepting a revisionist narrative of European history, which would fuel irredentism and would bring back to the fore in many places in continental Europe, issues that were irrevocably resolved immediately after the Second World War."
Foreign Minister invites Commissioner Hanh and the Commission as a whole, to make corrective steps. It is especially important, he adds, that there are not "any similar misleading reference in the progress report on Albania" as this would have "very serious consequences for our relations".
Concluding his letter, Mr. Kotzias urges Albania to prove worthy of the candidate EU member-state status: "Albania needs to remain committed to European reforms. Consequently, stable, integrated and comprehensive implementation of the five key priorities is crucial for the start of accession negotiations. This is important not just for the overall institutional transformation of the country and better alignment with the EU acquis, but also for the credibility of the enlargement process itself".