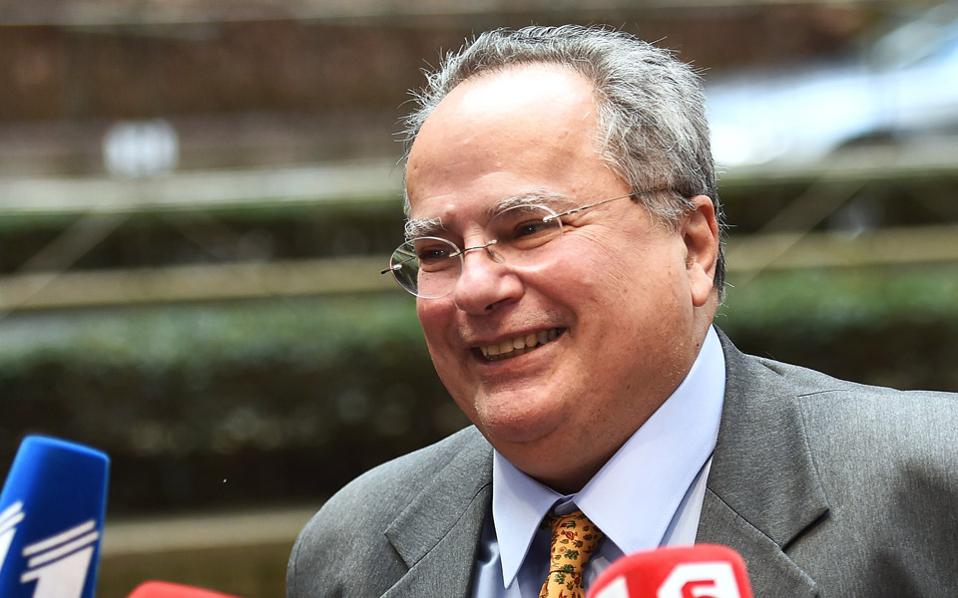 Athens, October 16, 2015/Independent Balkan News Agency
By Spiros Sideris
At the initiative of Greek foreign minister Nikos Kotzias, is held in Athens, on October 18-20 the International conference on religious and cultural pluralism and peaceful coexistence in the Middle East.
The conference will involve foreign ministers, heads of Christian Churches, religious leaders and personalities of the Muslim and Jewish world, as well as distinguished representatives of international politics, academia and civil society.
The work of the Conference will begin Monday, October 19th at 09:30 with the opening speech of the President of the Greek Republic, Prokopis Pavlopoulos and will be completed with the adoption of the conclusions of the plenary and final intervention of Foreign Minister Nikos Kotzia, on noon Tuesday, October 20.
In an interview on the radio station ALPHA, Kotzias said:
"It is an initiative which aims at two things.
First, to re-explain that the Middle East was not a place of barbarism, as is sometimes seen in Europe, but it was a place where dreams of Europe were implemented, eg multicultural and multireligious societies. What we witness in Syria and Iraq before that, is the survival of the most diverse religions, and certainly of Christianity, particularly Orthodox Christianity, which has been living there 2,000 years. We have different cultures that coexisted in these areas. Today is none other than the Europe that wants multireligiousness, multiculturalism, despite of how it means it every time. This, then, that has existed for 2000 years, the peace in the Middle East, is being destroyed.
The second is that it is not destroyed just in theory. That is, when someone destroys a religion or civilisation in an area, this disaster means that hundreds of thousands of Muslims, Christians – Coptic and Orthodox Christians – are slaughtered in these areas and thus we have, apart from the issue of the protection of religion and culture, an issue that is even more important, the protection of human life.
So the first message of the International Conference is: protection of culture, religion, human life, solidarity, understanding what's really going on in the Middle East.
And the second is that we want to create an international observatory here in Athens, which will constantly monitor cultural and religious rights.
I should tell you that I will announce by the end of this international conference, which is already successful in its participation, a second initiative, new. Both this initiative and the one I will announce is a central core of our foreign policy, what we call active, multidimensional foreign policy.
And indeed I have said that we are fighting for our national interests, fighting on these issues that the Chinese call foundational or central, and which we call national issues – because they have a correspondence to other countries – at the same time I want to highlight a new international role of our country. Because the more the country can bring in its foreign policy an international dimension that transcends the everyday life of our national issues, the more they will hear us and our demands and thoughts will be understood on our immediate national issues. I want to highlight an international role for the country, which will strengthen it and make it a more important factor than today and therefore more convincing for its direct own issues/interests".