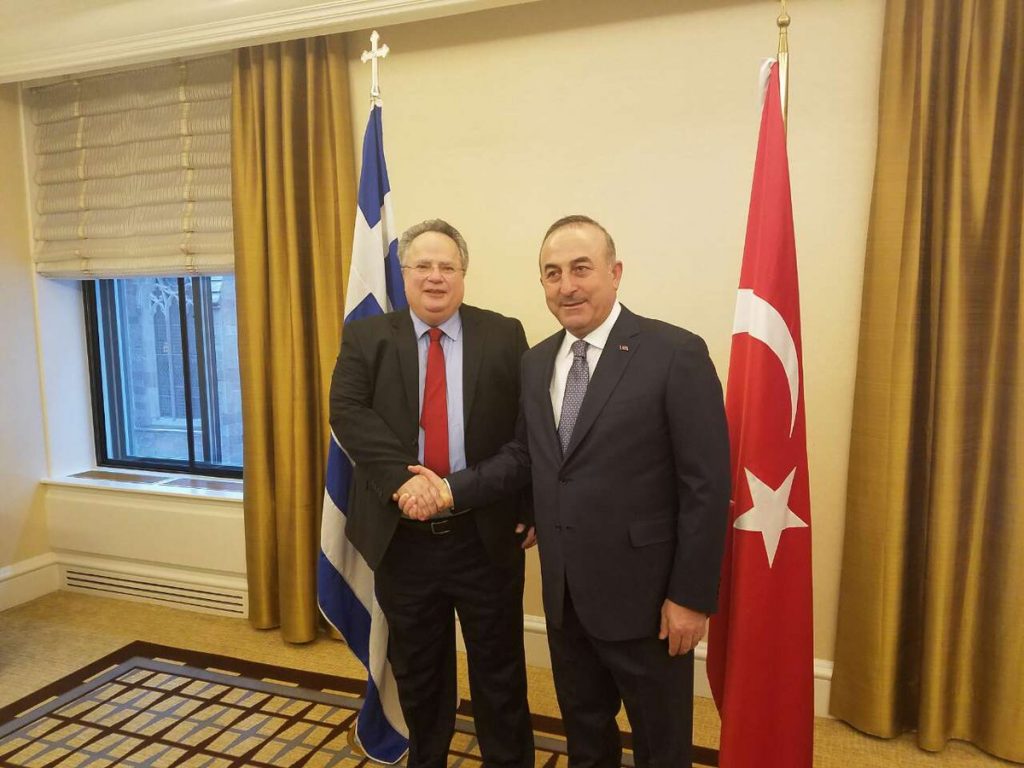 Greek Foreign Minister Nikos Kotzias and his Turkish counterpart Mevlut Cavusoglu met in New York on Friday.
The meeting lasted about an hour and took place in view of the international conference on Cyprus taking place in Geneva on 12 January. According to a diplomatic source, the meeting was held in very good climate, but there was no progress and expectations for a Cyprus solution are "back where they should be".
It is worth noting that this meeting was of particular importance since a meeting between the Greek Prime Minister Alexis Tsipras and Turkish President Recep Tayyip Erdogan did not take place.
Following the meeting Mr. Kotzias had a very important meeting at Trump Tower with US National Security Adviser Michael Flynn, who has been selected as the new National Security Adviser at the White House./ΙΒΝΑ