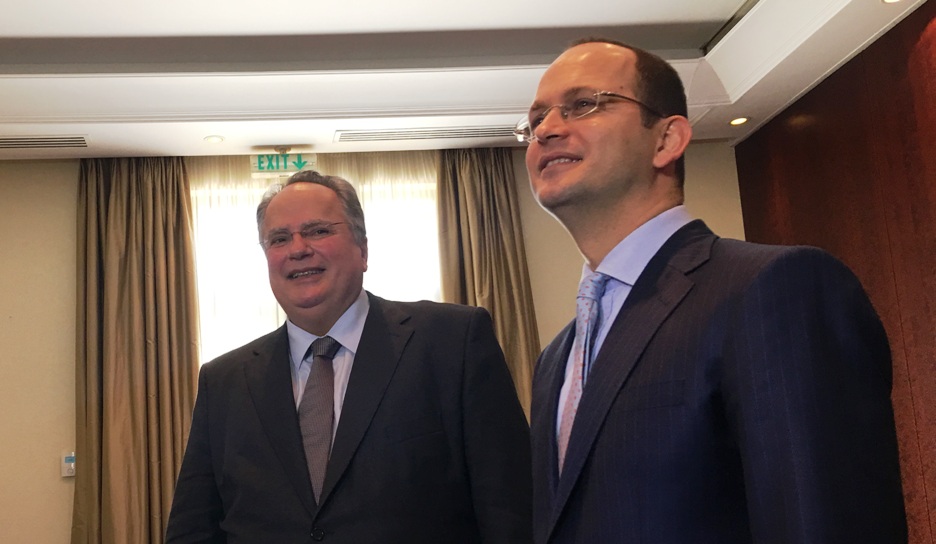 The Albanian Foreign Minister Ditmir Bushati will be in Athens on Thursday, March 2nd where he will have a working meeting with Greek Foreign Minister Nikos Kotzias.
According to IBNA information, the two Foreign Minister's will discuss bilateral issues such as the functioning of the dispute settlement mechanism, cooperation in security matters, combating crime, the refugee issue amongst others. Further noted that the last year has been fruitful exchange of visits between the two ministers.
Ditmir Bushati's visit, is taking place during a difficult time for the Albanian government and Prime Minister Edi Rama,on the one hand the opposition's protests against corruption on the part of the government are continuing in Tirana, and on the other in December Albania failed to get a starting date for accession talks, despite close "collaboration" with the EU Ambassador to Tirana Romana Vlahutin it received assurances to the contrary. Romana Vlahutin according to local press reports, is involved in the purchase of an overvalued ambassadorial residence, thus becoming a target for European institutions.
It should also be noted that both Edi Rama and members of the Government, prior to the announcement of the outcome for Albania's accession process to the EU, had, according to the Greek Foreign Ministry, progressed in provocative acts causing an intense exchange of letters and announcements.
Of course following the announcement, there was a shift in the Albanian Government's rhetoric to dispel impressions that were caused by the nationalist statements made both by the Albanian Prime Minister but also senior government officials.
Finally it should be noted that elections are coming up in Albania in June, with the political landscape of collaborations not clear yet thus leaving all options for the Albanian government wide open.
Following the meeting between the Greek Foreign Minister Nikos Kotzias with his Albanian counterpart, they will attend a working dinner./ΙΒΝΑ