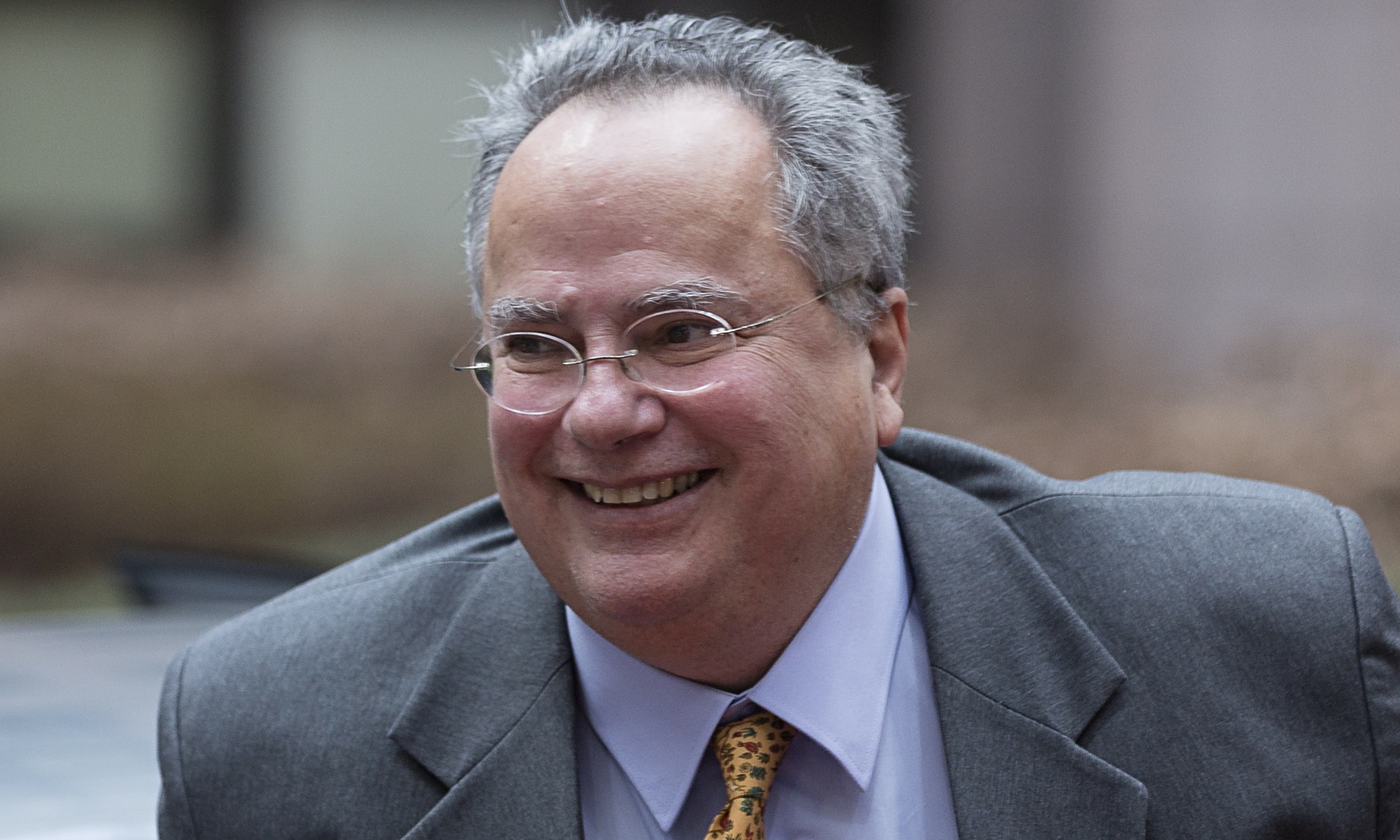 Greece's Foreign Minister Nikos Kotzias launched an all-out attack on United Nations Special Adviser for Cyprus Espen Barth Eide, directly accusing him of attempting to undermine the talks on the Cyprus problem.
Pulling no punches in his first interview since the negotiations in Crans Montana – given jointly to the newspaper "Nea Selida" and the Cyprus newspaper "Phileleftheros" – Kotzias revealed that Eide had "secret meetings" that aimed to create a rift in the common strategy adopted by Athens and Nicosia.
"In his visits to Greece, Mr Eide met secretly with business people – why, one wonders? – who, as it turned out, were linked to specific international actors and choices for Cyprus. Present at these meetings were also some of the journalists that like to insult me personally and try to disparage the common effort of the Greek and Cyprus governments. Secondly, there is that Mr Eide brought us to this phase in the negotiations without having adequately prepared himself. Thirdly, we allowed him to tell a lot of lies for a long time. I pointed them out one by one during the conference. He knew he was lying but he did not care that he was caught in the act," Kotzias said.
Fortunately, the foreign minister added, Eide, was "forced to backtrack when he attempted to present a document with his own positions as our positions."
"I am afraid that he is continuing this tactic of his, even after Switzerland," Kotzias added.
Regarding the escalation of tensions in Cyprus's Exclusive Economic Zone (EEZ) due to Ankara, the foreign minister urged calm and self-restraint but did not hide his concern "that Turkey's provocations could easily lead to mistakes and accidents."/IBNA