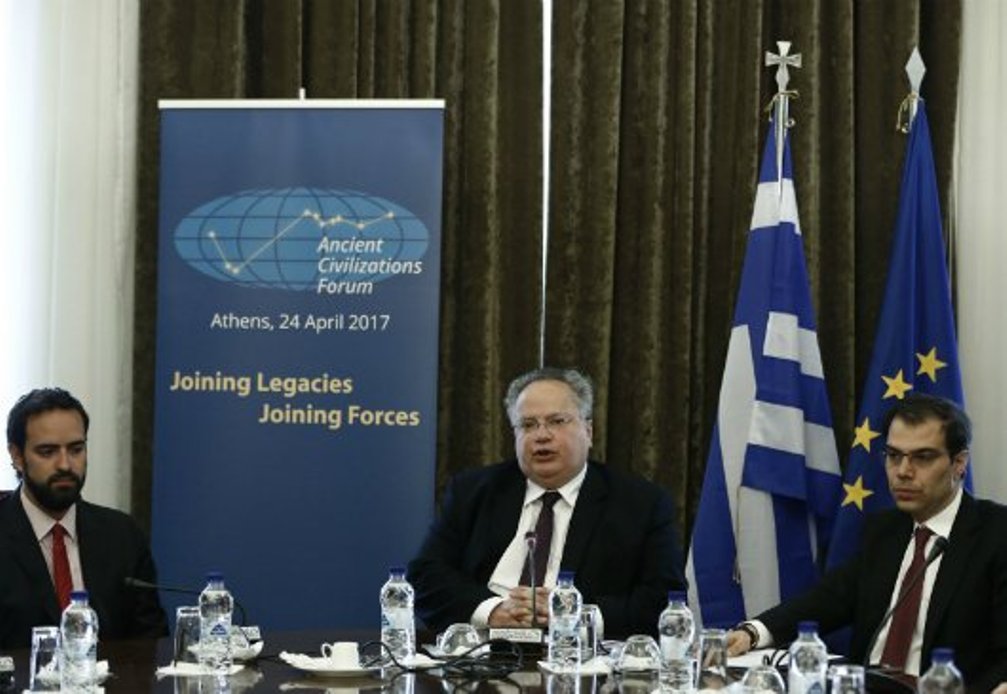 Greece's aim through the Ancient Civilizations Forum scheduled for next Monday (April 24) in Athens is to give it an institutional character and open it up to more countries, Foreign Minister Nikos Kotzias said on Friday, during a press briefing on the forum.
"It is a great prospect and opportunity to turn it into a great institution which will prove to international institutions that one does not only need hard power, military or economic power, but also soft power, which should be upgraded," he said.
"Upgrading culture is important because culture brings peace, it doesn't bring war. It brings education; therefore it upgrades people's quality of life."
Kotzias expressed his belief that Greece is a geostrategic and cultural hub where the civilizations of Africa, Asia and Europe meet, adding that the forum is part of the ministry's multi-dimensional policy of soft power being followed which concerns utilizing intellectual, traditional, historical and cultural issues.
During the press conference, the minister announced he will accompany Prime Minister Alexis Tsipras to his visit to China on May 12-16. He also said the second conference for security and stability in the Eastern Mediterranean will be held in Rhodes on May 22-23.  Later in the year (November 1-2), Athens will host the second conference for the protection of religious communities in the Middle East.
"In culture, Greece is a great power. Our heritage is particular and it is one sector where we can and should play a role in world affairs.  It's a sector in which Greece has a lot to offer," he said, noting this initiative could gain a wider scope, highlighting the importance of culture for Greece./IBNA