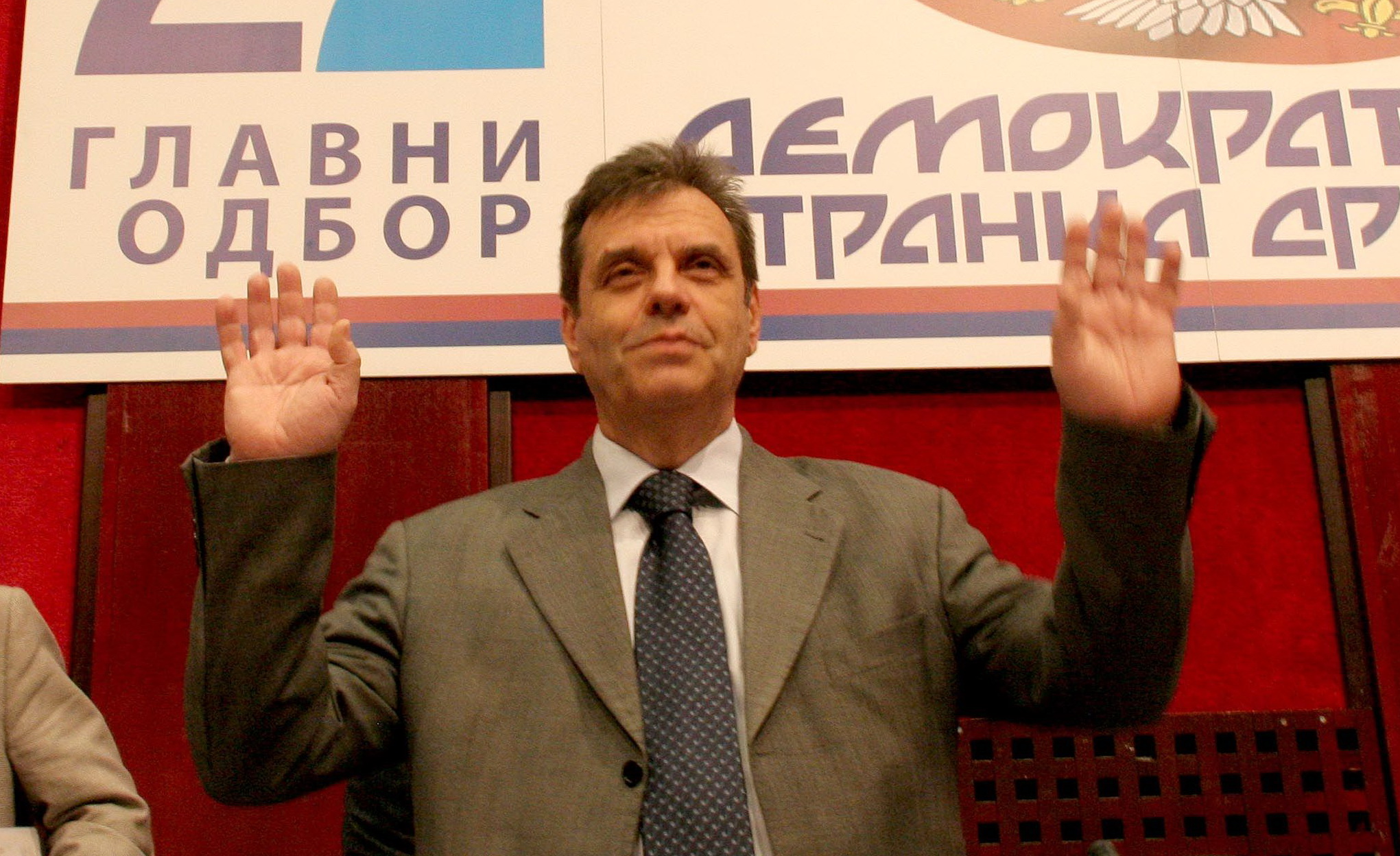 By Milos Mitrovic – Belgrade
The founder and former leader of the Democratic Party of Serbia (DSS) Vojislav Kostunica declared that he has decided to leave the party. Kostunica, former Serbian Prime Minister, explained today that DSS "has given up on the idea of the political neutrality (of Serbia)", a day after Sanda Raskovic Ivic has been elected for new party leader. Kostunica has led DSS from 1992 to March this year when he resigned due to party's bad result at general elections, when for the first time DSS failed to enter the parliament.
Kostunica said that DSS Assembly on Monday has showed that the party "allegedly from pragmatic and tactic reasons intends to orientate itself towards the idea of 'souverenism' which has different and undefined meanings".
"This (idea) cannot be substitute for the political neutrality, which is the clear and firm Serbian position that Serbia should cooperate with all but should not be a European Union member state at any price", Kostunica told Beta news agency. "Souverenism" is "betrayal of DSS's program", he added.
"Passing through all the pressures and temptations in the most difficult times, the party has been building its democratic and national identity as well as its statehood policy. The strongest expression and symbol of this policy is the idea of political neutrality, former Serbian PM underlined.
According to Kostunica, the value of this idea has been reaffirmed by "frequent warnings and threats from the EU and leading Western embassies in Belgrade, which imply that Serbia cannot be neutral and should instead keep proving its affiliation and unreserved loyalty to so called Euro-Atlantic community on its own expense".
Sanda Raskovic Ivic, who has been elected for new DSS leader with overwhelming majority, said she felt sorry for Kostunica leaving the party. She added, however, that "he has betrayed the party members because he left DSS in the most difficult moment". She rebuffed Kostunica's claims that DSS has given up on its political program. "If the party had given up the program I would not have gained two third majority", Raskovic Ivic told Tanjug.
Kostunica will be remembered as the politician who put an end to the authoritarian rule of Slobodan Milosevic in 2000.