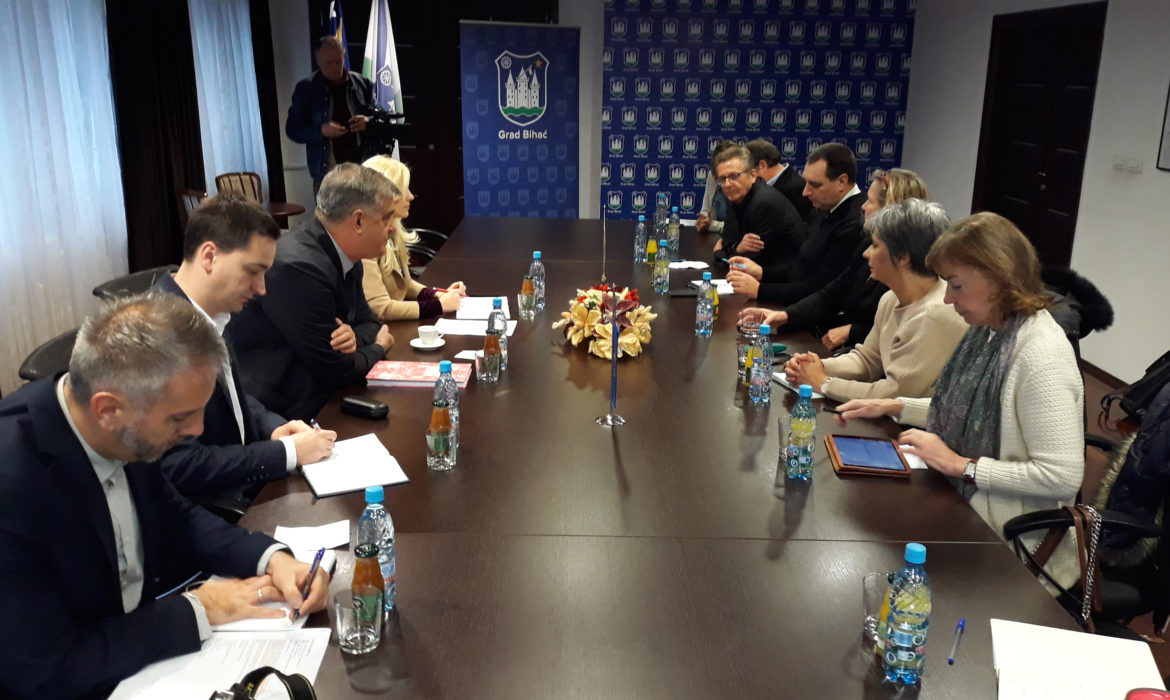 Members of the European Parliament, who are visiting the Una-Sana Canton (USC) today (Wednesday), stated that the European Union must take responsibility and a bigger initiative in dealing with the migrant and refugee situation in BiH, and that it is necessary to establish coordination between all levels of government in the country.
"All humanitarian aid steps must be taken for these people, but the City of Bihać cannot make it alone, being the weakest link in the chain. It is necessary to come to a systemic solution, primarily for unaccompanied minors and vulnerable categories, but also for the local population", MEP Dietmar Koster said.
He was also emphasized that forced return of migrants and refugees conducted by the Republic of Croatia is unacceptable for the European Union.
"The Republic of Croatia is currently the presiding country of the European Union and as such it must respect human rights, i.e., the provisions of international law on asylum", Koster added.
Bihać Mayor Šuhret Fazlić emphasized his appreciation for the engagement of European parliamentarians so far, but also his belief that the City of Bihać and the Government of the Una-Sana Canton would not be left alone this year when the situation with the migrants and refugees worsens.
"These people have been the voice of the citizens of Bihać and have helped us a lot in this past period. They reviewed the entire situation in the canton and agreed with what we have been saying from the beginning. We need concrete solutions to the problem, coordination in action and treatment. I hope that they will also help us to fully control the situation this year. First of all, this refers to the provision of adequate care for the migrants outside the urban areas and relieving the burden from Una-Sana Canton", underlined Mayor Fazlić.
Participants of today's meeting in Bihać highlighted the importance of adopting a new set of measures for the migrant situation, which the MEPs announced for March 2020./ibna