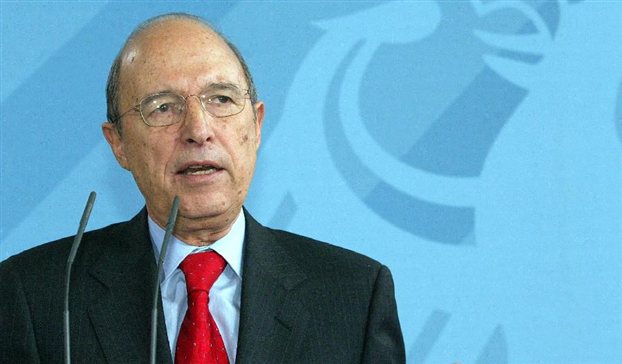 Athens, June 4, 2015/ Independent Balkan News Agency
By Spiros Sideris
The challenges facing Europe and its future perspectives, mentioned in his speech Wednesday afternoon, the former Prime Minister Kostas Simitis at the annual meeting of the InterAction Council in Wales.
These challenges concern not only Europe and its member-States, but also affect the wider world, he added and stressed that despite the global problems that are critical and affect other regions of the world, the future development of the European Union is of vital importance and largely concerns the other continents.
Simitis clarified that no one is indifferent to the situation in Africa and the huge waves of immigration that lead millions of people to leave their homes, nor the problems in the M. East, Northeast Asia, the conflict in Ukraine, but also the climate change.
"However," he added, "the future of Europe concerns all these problems in a particular way. Because all of them are linked to the development of economic relations in the era of globalization. They are linked to the cooperation between nations, at a time when the old autonomous nation no longer has the same capabilities as in the past".
Kostas Simitis claimed that a new type of cooperation develops, which bears no comparison with the oldest known examples of federalism in the USA or Germany.
At the annual meeting in Wales more than twenty leader of the world community will comment the international developments, former Heads of State and Government, including the former Chancellor of Austria Franz Vranitzky, former Canadian Prime Minister Jean Chrétien and of Ireland Bertie Ahern.
During the three-day Forum, more than 100 students from across Wales will have the opportunity to ask questions and discuss global problems raised during the speeches of these leaders.